Actress Florence Pugh (27), known for the film, among other things Black Widow, is not at all fazed by the nasty reactions to her much-discussed see-through dress at a major event last year. While the words were downright aggressive at times, it only makes her feel extra combative. "It shows that there is still a lot of work to be done."
It was one of the biggest fashion moments of 2022: Florence Pugh appeared in a bright pink, partly transparent dress at a show by fashion house Valentino in Rome in early July. She was not wearing a bra, so the world's press photographed her nipples. One just saw a dress, the other a statement. If the ultimate'free the nipple' action, the photos made it to every showbiz website. The British actress also proudly shared some photos with her 8.6 million Instagram followers.
Many women found it beautiful, strong and inspiring. Others, especially men, took offense. They called it cheap, attention grabbing. And they commented on the size of her breasts. Pugh summarizes the reactions today to a journalist from Vogue, who mentions the words "gruesome" and "painful." A low point, according to Pugh: 'If you get raped now, you deserve it.'
But such intense misery gets Pugh, also known from the series Hawkeye, not silent. When she cares about something, she likes to confront. Even now she feels motivated. "I've never been afraid of what's under the fabric," she says. "If I feel happy in it, I wear it. Of course I don't want to offend anyone, but my point is: how can you take so much offense at my nipples?"
The reactions can be tough, but Pugh believes it's important to continue taking such actions. "People might make fun of me for saying that. But when a dress in which you see my breasts encourages people to say that I deserve to be raped, it just proves to me that there is so much more work to do."
Insulting with your work email in the picture
Her motivation was already apparent when she spoke last year of 'fucking free the fucking nipple'. She felt good about her choice of dress before she put it on, when she wore it and afterwards. "It was interesting to see how easy it is for men to completely destroy a woman's body," she wrote on Instagram. 'Public, proud, for everyone to read. You even do it with your job title and work email in your profile.'
The actress received a lot of praise for her speech, which collected 2.5 million likes. Pugh realized she wouldn't be the first or the last woman to experience this, but, "It's worrying how vulgar you men can be. (…) So many of you have aggressively wanted to let me know how disappointed you are with my "small tits," or that I should be ashamed of my "flat chest." I have been living in my body for a long time. I know exactly how big my breasts are and I'm not afraid of it.'
She found the most alarming: 'Why are you so afraid of breasts? Small, large, right, left, just one, or none at all? What's so scary about that? Grow up. Have respect for people. Respect for bodies. Respect all women. People. It will make your life a whole lot easier, I promise.'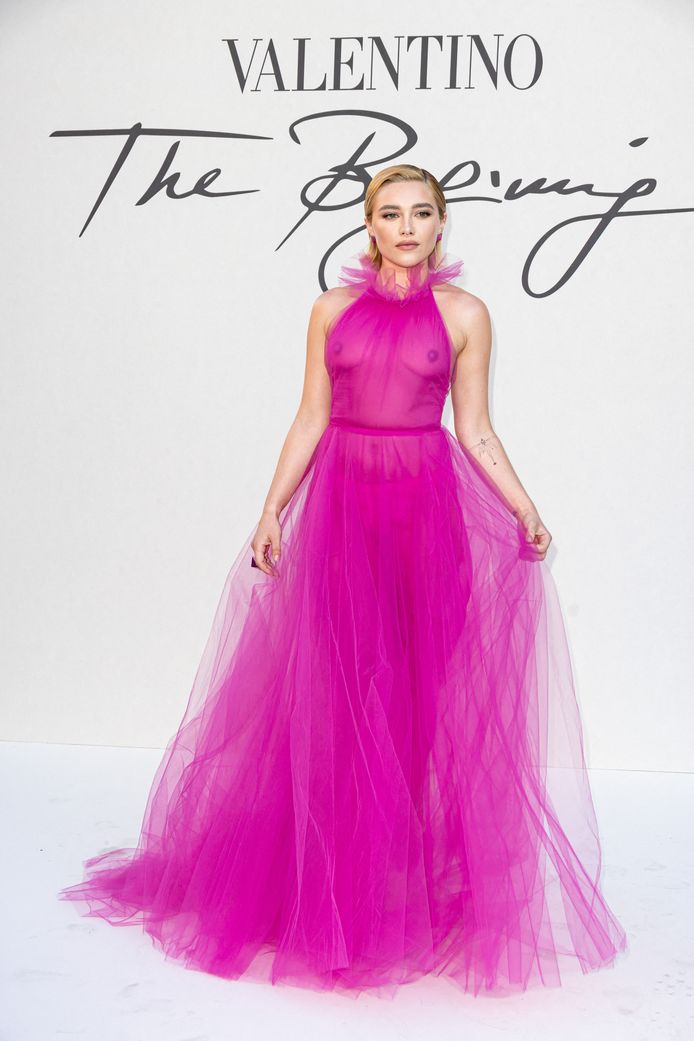 Also listen to the AD Media Podcast below or subscribe via Spotify or iTunes. Find all our podcasts on ad.nl/podcasts.
Watch our Show & Entertainment videos below:
Free unlimited access to Showbytes? Which can!
Log in or create an account and don't miss a thing of the stars.

Yes, I want free unlimited access