BVActor Noureddine Farihi has died of cancer at the age of 65. This was confirmed by VRT. Farihi was best known as Mo from 'Home'.
It was actor Saïd Boumazoughe who announced the news of the death. The actor, who appeared with Farihi in 'Patser', posted a photo on his Instagram page. "I'm going to miss you my hero, pioneer," Boumazoughe wrote. "May God put you in the most beautiful place paradise donate." The news was also confirmed by the actor's management. "His family announced that Noureddine died in his sleep this night from the effects of cancer after an unfair and short battle." Meanwhile, Adil El Arbi, the director of 'Patser', has also responded to the news. El Arbi shared a photo of Farihi on Instagram. "As a Moroccan-Belgian actor in Belgium, he was a pioneer for people like us," it sounds, among other things. "He paved the way and made us believe that we as Muslims could be part of the film world in this country. It was a great honor to work with him on 'Patser'. His charisma was unparalleled. We'll miss him."
Loubna Khalkhali, the wife of Adil El Arbi and VRT NWS journalist also shared a message on her Instagram Stories. "One of the first Moroccan-Belgian actors who was not portrayed in that cliché way."
He leaves behind a partner and two children. There will be a moment of prayer at the Mosque of the Kiel (Mosque El Fath En Nassr) on October 19, 2022 at 4:00 PM.
The actor could be seen in 'Home' as Mo from 1999. But that role came to an end in 2011, when it was decided that Mo would move to Morocco with his wife Bianca and their son Robin. Since then, it has remained silent around the actor for a long time. "Very frustrating. Because the past six years… A guest role here and there, but for the rest I was starving. After 'Home' I barely earned a cent", says Farihi in Dag Alles. "I haven't gotten anywhere yet. I really fell into a deep pit. Suddenly I had to start stamping. Terrible for a proud man like me. One day a beloved actor and then suddenly that dopper. No, I was not happy about that. I so enjoyed my job at Home and that time I spent on set with my colleagues, and then suddenly that freezing cold shower. Without consultation. That was emotionally tough."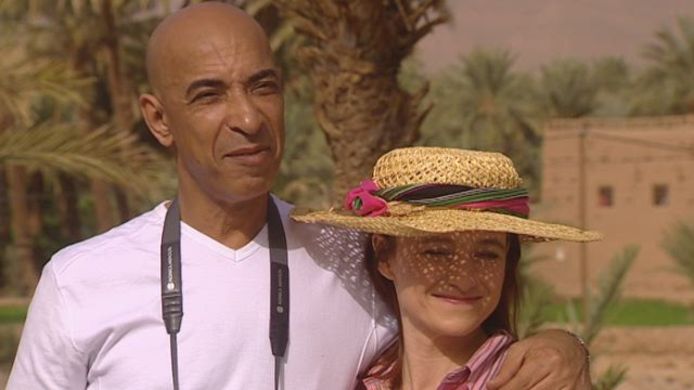 patser
In 2017, Farihi did get a major role in 'Patser', from directors Adil El Arbi and Bilall Fallah. "My wife and my daughter have dragged me through the most difficult moments. I don't know what I would have done without them. I'm so happy to be able to show myself again," he said. In recent years he has played in several international series. In 2023, another American film starring Farihi, 'Last Voyage of the Demeter', is set to be released.
Two years ago, Farihi was once again in the news when he was imprisoned in Morocco for months. At the beginning of March, he then went to visit family in Casablanca, but he was unable to return to Belgium due to the corona crisis. "Fortunately there was my daughter Hakima. She couldn't stand it anymore and contacted someone from the Moroccan embassy in Brussels. For example, Hakima accomplished in one day what the Belgian government failed to do in three months: getting me home."
ALSO READ:
Former 'Home' actor Noureddine Farihi finally back home: "But certainly not thanks to the Belgian government"
Former 'Home' actor Noureddine Farihi has been stuck in Morocco for a month and a half: "I only see my son via WhatsApp"
Ex-'Home' actor Noureddine Farihi has been detained in Morocco for two months: "Soon I will have problems with my heart"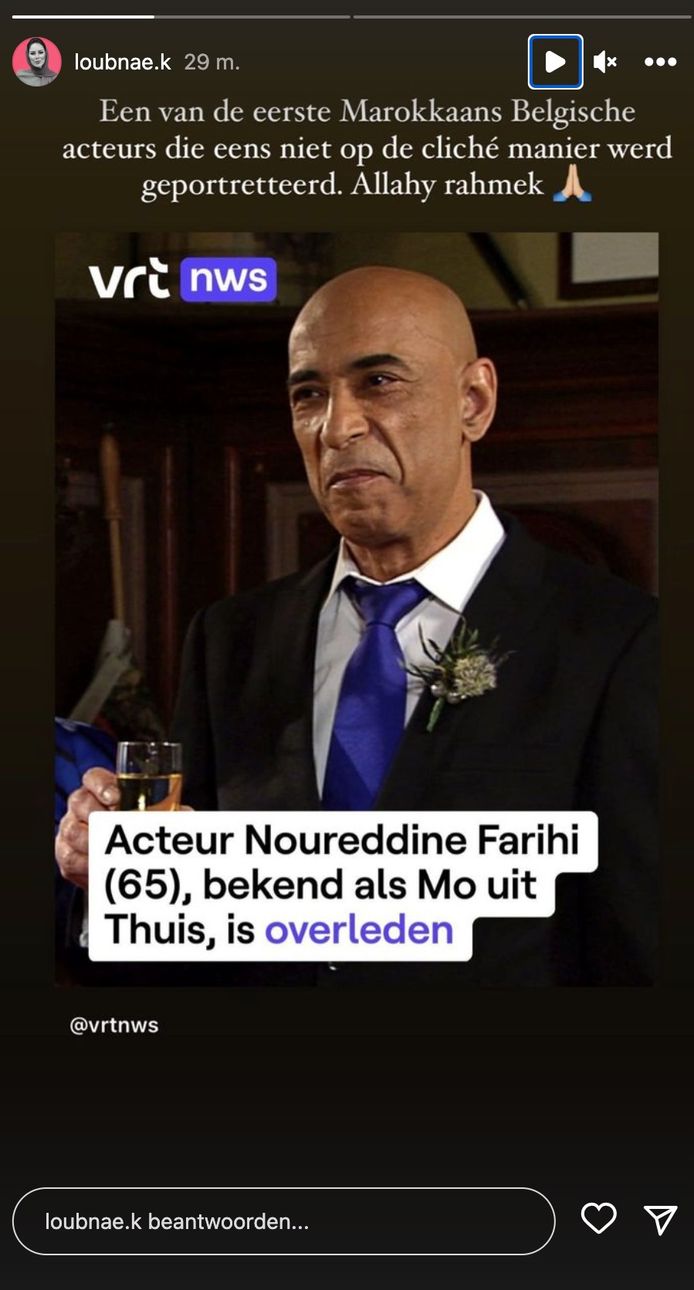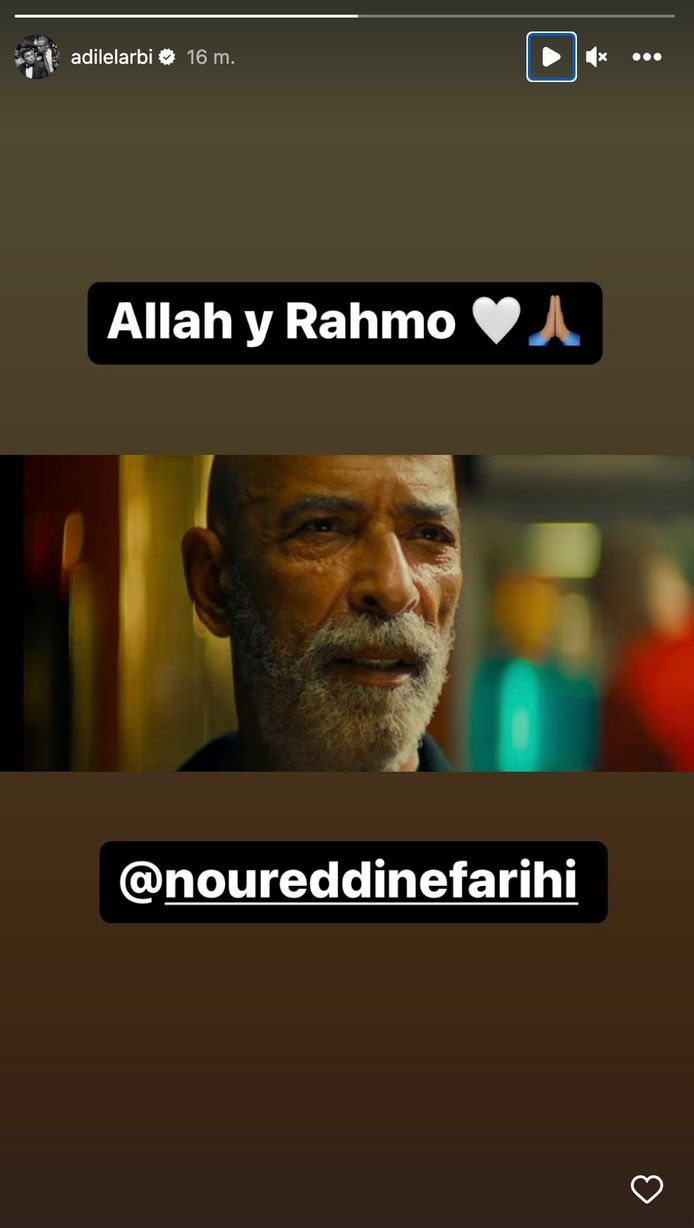 Free unlimited access to Showbytes? Which can!
Log in or create an account and don't miss out on any of the stars.

Yes, I want free unlimited access