movie reviewsOur film editors will guide you through the current range. What must you see and why? From today in the cinema: the superhero film Black Adamthe Dutch Oscar entry narcosisthe 'polder-romkom' Matter of Patiencethe comedy drama mrs. Harris Goes To Paris and the poignant Tori et Lokita from Belgium. Are they worth it?
Ragged computer effects rule the superhero mess
It wants the DC Extended Universe, with iconic fighting machines such as Superman, Batman and Aquaman, but cannot compete with competitor Marvel (that of Black Panther and Captain America). Maybe Dwayne Johnson – still better known to many as ex-wrestler The Rock – can finally provide the superhero stable with a solid load of moviegoers. He plays the title character who rises from the ashes after 5000 years in a tomb. He is a guardian angel for many residents of the fictional Kahndaq, but the invulnerable Black Adam is also somewhat destructive, so the Justice Society, including Pierce Brosnan as Doctor Fate, is used to keep him in line. The result is a mess, mainly because of the rushed computer effects. You can't shake the feeling that the actors were 90 percent in an empty studio. Unfortunately, that also applies to the Dutch Marwan Kenzari in a nice supporting role. -Gudo Tienhooven
Directed by: Jaume Collet-Serra. Starring: Dwayne Johnson, Pierce Brosnan and Marwan Kenzari
Dutch Oscar entry flirts with kitsch, but always remains sincere
Grief often takes place in silence. Yet many films tend to tackle the painful process of trial and error with an excess of words. narcosis captures it mainly with visual language. A brave choice by screenwriters Laura van Dijk and Martijn de Jong (the latter was also in the director's chair), also because kitsch can strike at any moment. Especially when it is decided to provide the main character with a paranormal gift.
Merel, played superbly controlled by Thekla Reuten, is fortunately not a floating woman and narcosis – on perhaps one fluttering curtain too many – not a floating film. After the death of her husband, who does not return from a dangerous diving expedition, she frantically tries to suppress the pain. But the whirlwind of memories rages mercilessly on. She forgets that her offspring (two of the most impressive Dutch child actors in a long time) also live in a serious state of confusion.
In Merel's garden there is a telephone booth where her daughter pretends to keep having conversations with Dad. When she asks her brother and mother to do the same, a melodramatic dragon of a scene is lurking. That even this moment feels tasteful and finds the right tone is stunning. -Gudo Tienhooven
Directed by: Martijn de Jong. Starring: Thekla Reuten, Fedja van Huêt, Sepp Ritsema and Lola van Zoggel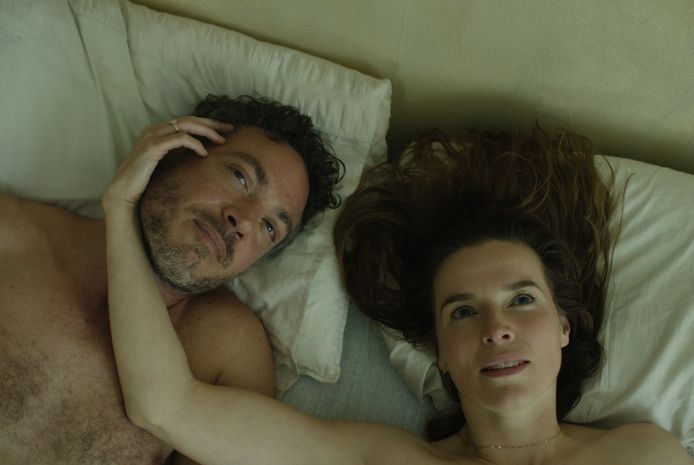 Just a bit more than the average 'polder-romkom'
A chef from Amsterdam reluctantly returns to her native soil in the south because of money issues. There she discovers that the Limburg village, so maligned by her, and her childhood sweetheart may be worth gold after all. Of course you can't escape a comparison with the recent Heart in the Right Place, which contrasted urban life with that in the province. Fortunately, the makers and the cast do a better job here. Although this work also follows a well-known pattern. Barbara Sloesen (Heavily In Love!) has become an integral part of our romkom landscape. She is like your approachable girl next door who leads a slightly more exciting love life and meets strikingly attractive gentlemen. Sometimes that is a Jim Bakkum, in this case it is lovers Manuel Broekman and the sympathetic 'newcomer' Frans Dam. -Maricke Nieuwdorp
Directed by: Ruud Schuurman. Starring: Barbara Sloesen, Manuel Broekman, Melissa Drost and Peggy Vrijens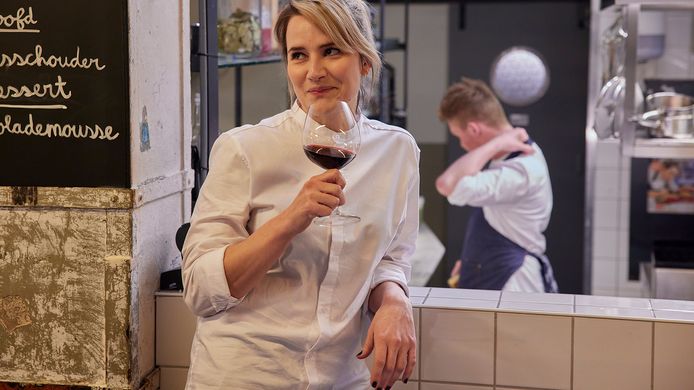 Irresistible picture book reality
Out of Paris mrs. Harris Goes To Paris there's something almost annoyingly idyllic about it. The colors are just too beautiful, all the drunkards are actually innocent little men with alpinops and if you have forgotten where you are: the Eiffel Tower is visible in every shot, or right around the corner. But it's easy to succumb to that picture-book reality, especially thanks to the charming Lesley Manville as a London cleaning lady who travels to the French capital in the 1950s for her dream wish: to score a Christian Dior dress. It's all as thin as rag, but there's something irresistibly cuddly about escapism about it. -Gudo Tienhooven
Directed by: Anthony Fabian. Starring: Lesley Manville, Isabelle Huppert and Jason Isaacs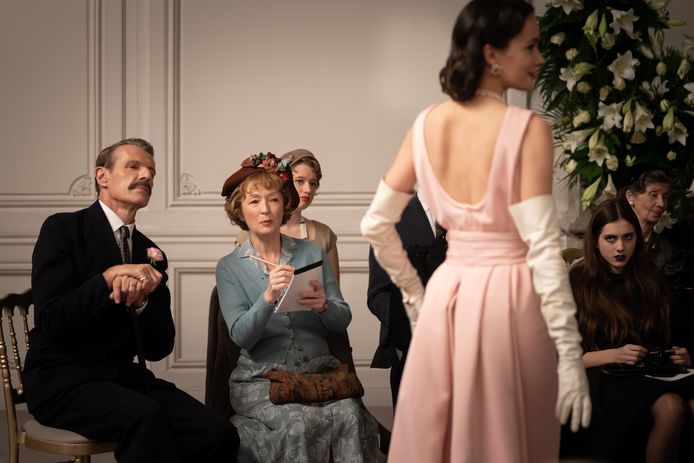 Belgian Dardenne brothers back in top form
With their Golden Palm winning films rosetta and L'Enfant the Belgian Dardenne brothers became masters of committed, natural (and not exactly uplifting) drama. Especially with those titles you can hardly believe that a tight scenario was the basis, so lifelike are the sketched worlds. Of Tori et Lokita they finally live up to that reputation after years. We follow two teenagers who fled from Africa (amazingly strong and also uneducated actors with an irresistible chemistry) who, despite all the harrowing exploitation they encounter in Flanders, try to keep their youthful optimism. Against your better judgement, because the feeling that this will end badly, you can taste from the first second. moralizing? Maybe a little. Heartbreaking? Absolute! -Gudo Tienhooven
Directed by: Jean-Pierre and Luc Dardenne. Starring: Pablo Schils, Mbundu Joely and Tijmen Govearts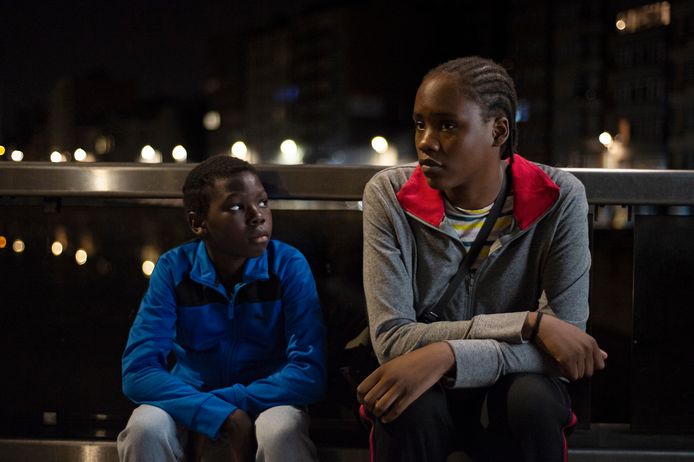 Watch all our videos about the latest movies and series here:
Free unlimited access to Showbytes? Which can!
Log in or create an account and never miss a thing from the stars.

Yes, I want free unlimited access