Verdi or Puccini?

'Haha! Puccini. Immediately. His music always hits me right away. I'm really a fan of late romanticism, especially those verismo operas, with fairly simple stories full of misery, and then that very emotional, cinematic music. I like entertainment, and Puccini is very good at that, which is why there are also music lovers who look down on him, they think it is too flat. I also like Verdi, because he knows how to outline the atmosphere so well and knows exactly what singers can do. If Verdi is the NPO, then Puccini is RTL.'
The Hague or Nootdorp?

'I was born in The Hague, but grew up in Wassenaar, so in a village. That suits me, you get to know people faster. But there is more to experience in the city, I find it difficult to choose. Ever since I became a celebrity, everyone wants to know everything about me and come into my house. My wife has not chosen that, she is a teacher and just wants to live peacefully.
'I am a house sparrow. In the Dutch opera world it works that you are only taken seriously if you have made a career abroad. I tried it once, working in an opera house in Osnabrück for a month, but I couldn't stand the loneliness. Terrible.
'Through my TV appearances people in the opera world know how to place me better. They always thought I was a good singer, but I was too stubborn, not to be kneaded, not highbrow. Now I can be an ambassador for the opera. Since the TV, I've also been asked more for roles, then those companies are very happy that they have Francis in the house. They are now more often small roles, because I am no longer of the age that I can play the young soprano. Sometimes audience members are disappointed when I don't have so much to sing.'
Have a drink with opera or musical people?

'Musical people. 100 percent. They are much better at that in the musical. This is also due to the set-up: in an opera you never play the same performance for eight consecutive months – no, then there are eight performances. From The Sound of Music if I have done 120, then you build a completely different relationship with your colleagues. There is tremendous discipline. Every day there is a joint calllike: we're going for it again.
'In the opera everyone is more on their own island, you are busy with your own voice. You also have to put in a bigger performance, vocally, so you can't be bubbling much either. Although: when I Jenůfa sang at Dutch National Opera, if I had such a nice opponent, an Englishman, I would gladly go to the cafe across the street to drink those delicious Belgian beers.'
A leading role at Dutch National Opera or in The Sound of Music?

'There is one thing I still really want, and that is to sing Tosca from Puccini. That is not even necessary at Dutch National Opera. It's my one and only dream, with such a real Scarpia (the villain who wants to conquer Tosca, red.), a set full of statues of the Virgin Mary, and that you then have to jump down like that (Tosca commits suicide by throwing himself from the transes of the Castel Sant'Angelo in Rome, red.).
'It depends a bit on whether I will do musicals more often. Suppose they come with Beauty and the Beast, then I would like to sing that old Mrs. Teapot, there is very beautiful music in it. But Hema the musical – it seems to exist –, I'm not waiting for that. Anatevka, Fiddler on the Roof: I also think they are all very beautiful. But you commit yourself for such a long period of time, that's very intense.
'I don't feel like I've been looked at differently since I did that musical, because everyone thinks I'm unique. I hear that from all sides. In the musical world I am the opera singer, and in the opera they say: she does The Sound of Musicno one can do that better than her.'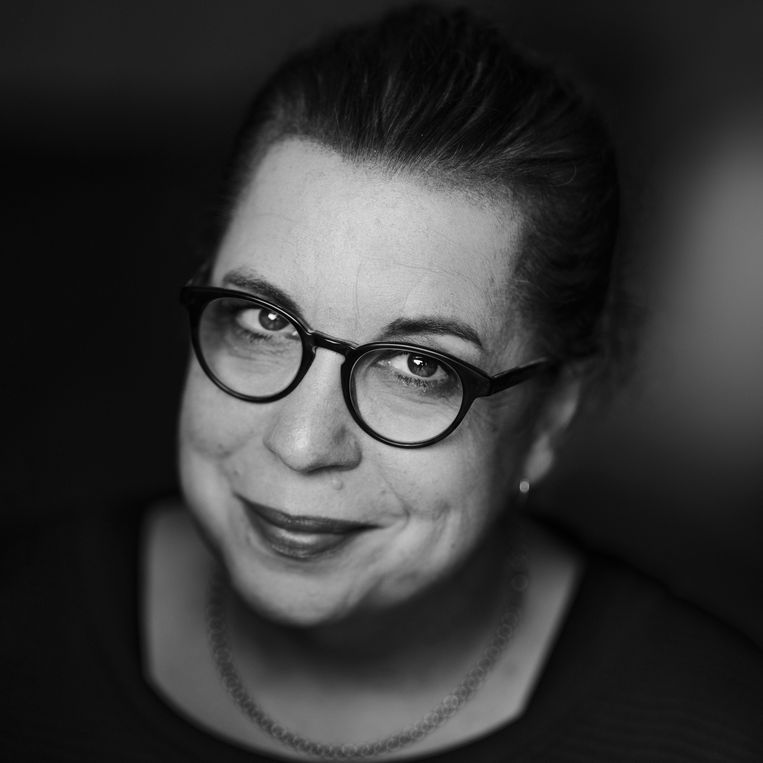 Carlo & Irene or Philip & Maarten?

'Difficult weather. With Carlo Boszhard I performed in The TV canteenI played Queen Elizabeth in it. But I choose Philip Freriks and Maarten van Rossem. Because I'm always in bed with Maarten. With his podcast, with his lectures. Philip is very nice, a sweet, cultured man. And Maarten is so good at putting things into perspective because he knows so much about history, I find that soothing.
'My TV career started with Maestro (competition in which celebrities have to conduct an orchestra, red.) in 2017. I was allowed to sing there, it was very well received and I was always asked back. Not the last time, then they wanted to change tack and Laetitia Gerards did it, also a very nice chick. In corona time I finally had time to participate in The smartest person. Apparently I made such an impression there that people still think I won. Well, I just couldn't walk the streets anymore.
'During the lockdown, the TV was a godsend to still be able to perform. Television is easier than stage, you don't have to be able to do anything for it. At least, not me, I'm just me and people seem to like that a lot, haha.'
Pope Francis or John Paul II?

"Francis, for sure. Because he tries to welcome everyone, even the gays among us. He is good for the poor, for the refugees: he really lives up to his name and tries to fill his pontificate in the spirit of Saint Francis. He is just not helped by the curia, which is conservative as the plague.
'Recently I was at a funeral, in my own parish church. There is such a Spanish priest. He just plainly says that only people who live a devout, Roman Catholic life may go to communion. Well, then almost the entire church is not allowed. I can only ask for the blessing, because because I live with a woman, I am too sinful. I felt totally discriminated against, in my own country. Who is such a man in a chasuble to determine if I am Catholic? I don't feel like submitting to it.
'You also have priests who say: we do the Lord's Supper here and everyone can participate, I think that is a much better starting point. I don't like going to church anymore because they only have mission priests from Latin America. That's why I get alienated. I am a culture catholic: I like the music and the rituals. I am critical, yes. But because of Pope Francis, I stick with it."
Singing your solo performance in a sold-out Beatrix Theater or singing at the Pride?

'Yeah, that Pride was a kick. But I would really like to have that Beatrix Theater full now. For the last time I play my program When in doubt sing loud with Gregor Bak. If we sell a thousand tickets, we're good. But still prefer the Pride, that's about something. It's great to be in such a purple dress on Dam Square Climb Every Mountain sing and everyone goes crazy. In the end, we gays are blamed for everything, see Putin with his attack on the West corrupted by the LGBTI movement. It is important that as a gay person you have examples that say: it is good that you are here.'
Early or late Callas?

"I'm a huge Maria Callas fan, although I'm a very different type from her. She was the diva, I prefer to come to rehearsals in sweatpants. After taking the quiz The Connection (Van Broekhuizen won and took full control, red.), Matthijs van Nieuwkerk asked me to make a lecture on Callas. He likes people who are obsessed with something and so am I. I'm very know-it-all, which is why I'm so good at quizzes.
'But early or late Callas: it just depends on what you mean by that. For bel canto the early Callas, for verismo the late. Her Tosca from 1964 is much better than the one from the fifties. She then found her own Scarpia in Aristotle Onassis (the wealthy Greek shipowner who would later marry Jackie Kennedy, red.). It seems like you feel that. That's my interpretation, isn't it? When you see her singing, you see that she has so much baggage. The scandals, the toil, always having to be the best, being the most photographed woman of her time: all that frustration comes out.'
On Monday 24/10 Francis van Broekhuizen will play the last performance of her program When in doubt sing loud at the Beatrix Theater, Utrecht.
CV Francis van Broekhuizen
1975 Born in The Hague
2002 Graduated Cum Laude in Classical Singing at the Conservatory of Amsterdam
2004 Semifinals of the International Vocal Competition in Den Bosch
2004-present Sings roles with Opera Zuid, Opera Spanga, the Nederlandse Reisopera and De Nationale Opera
2019 Solo program When in doubt sing loud
2020 Finalist in The smartest person
2021 Sings the role of Mother Superior in The Sound of Music at Stage Entertainment
2022 Sings at the Pride in Amsterdam
Francis van Broekhuizen lives with her wife in Nootdorp.