TVUnseen apotheosis in 'Blind Married'. After Jana and Christiaan ended their marriage during the decision-making moment, Jana admits six weeks later that she still doubts that choice every day. "That 'what if' eats me up," said the confused kindergarten teacher, who previously put her husband on the grid because of his 'narrow' appearance and 'sweet' approach between the sheets. Her husband Christiaan wants to stick to the decision. "The fair option", he calls it. At the same time, 'snails' Jiri and Florence surprisingly chose each other.
Jana provided a first in seven seasons of 'Blind Married' by bringing two letters to the decision moment. One in case her Christian would say 'no', one for 'yes'. But it ended up being no. With a loving smile, Christiaan said that the couples weekend turned their otherwise happy relationship. "There were too many differences," he says. "The distance, the planning…" Christiaan doesn't literally say that Jana tripped over his 'skinny' build and his 'sweet' approach in bed, but talks about "other differences that make you insecure and cause doubts."
LOOK: Jana and Christiaan cut a difficult knot
Christiaan told it with a smile – he didn't have a cheat sheet – but when his wife brought out her 'no' letter, the emergency nurse broke down. Still with a smile, but with a trembling lower lip and tears in his eyes, Christiaan listened to Jana say that "she thanks him for his patience" and how she wishes him a "calm, caring girl". His heartbreak was felt in the living room.
An emotional ending for the most talked-about couple of this season. At least so it seemed. Because when Ingeborg invited the four couples again for a reunion six weeks after that moment, the duo no longer sounded so determined. The two hadn't seen each other in all that time and Jana started to doubt it in the meantime. "It hurts terribly," she says. "I still have moments every day when I struggle with myself. That 'what if' eats me up."
Christiaan is cooler when Ingeborg asks him why he said 'no' then. "It was a well-considered decision that we made together," it sounds almost stoic. "We knew rationally that it would be difficult in the future, so we chose the fair option." Very remarkable, because in the past episodes Christiaan was always the one who pulled the cart and always had a sparkle in his eye when he talked about his Lokerse brunette. Their story of attraction and repulsion does not seem to us to end yet. Perhaps a potential relationship would benefit from a period without cameras.
"Fuck it, I deserve too much"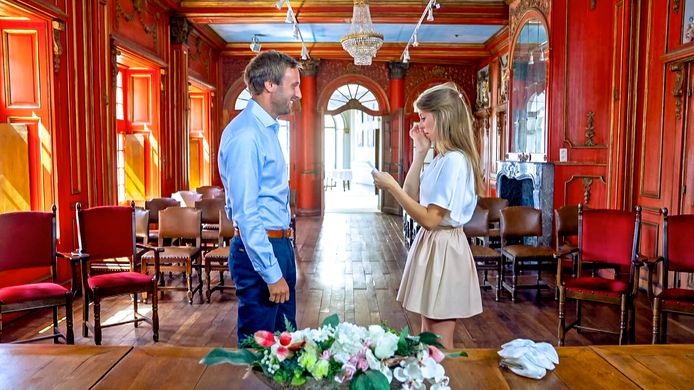 For Jiri and Florence, the decision-making moment was less hectic, but the two provided the surprise of the season. In the most romantic speech of the series, Jiri extensively declared love to his "sincere, sweet, reliable, warm, intelligent, sensitive, spontaneous, caring, pure" wife. The well-balanced Jiri shed tears after his long list of adjectives when he saw his wife do the same. "What you do to me, I have never experienced," he read through his tears. "Is this too good to be true? Fuck it, I deserve too much. I am a tough guy, I like to take that wall to break down further." Florence, who said from the start that she had "no attraction" for Jiri, thanked her husband for his patience and said that she is "still amazed every day by the similarities."
WATCH: How did 'Blind Marriage' end for Jiri and Florence?
Christiaan and Jana: Divorced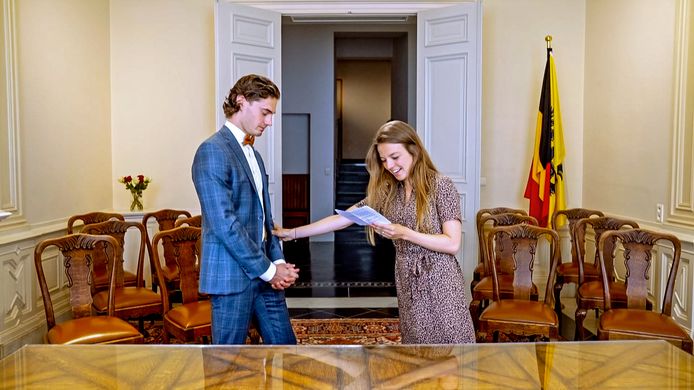 High peaks and deep troughs characterize the route of the most talked about couple of this season. For a long time it seemed to be going in the right direction, but in the end the distance between Geel and Lokeren turned out to be too great. Jana detested this final episode for paying attention to the fact that things didn't click right away physically. Like her decision, it seemed. "Since the decision-making moment, I feel to myself that things aren't quite right on the inside. Saying 'no' to a person you liked at a certain moment is very painful." Maybe their story isn't quite over yet? That will depend on the coming weeks.
WATCH: Jana breaks down as she revisits the decision moment with her family
Jiri and Florence: Married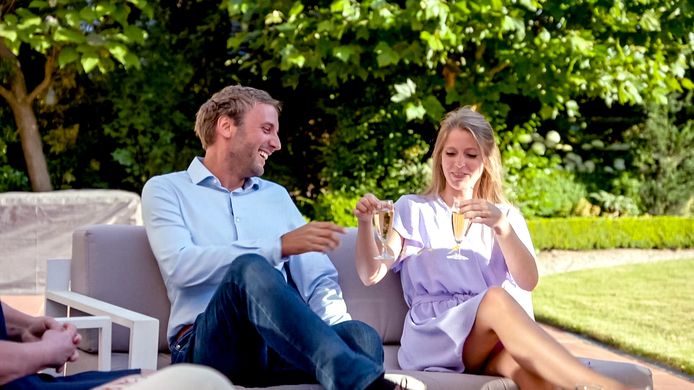 It seems to us that in the first place Jiri and Florence are very happy that the program is over. The two clearly participated in finding a partner for life, the passage in a popular TV program was not necessary for them. The two are looking forward to the future, they say at the reunion, although it also goes step by step. "The feelings are not 'wow' yet, but we are making nice memories", says Florence, looking back with satisfaction. "In retrospect, it went perfectly, a different way would not have been better."
WATCH: This is how Jiri and Florence stayed under the radar
Brecht and Dziubi: Married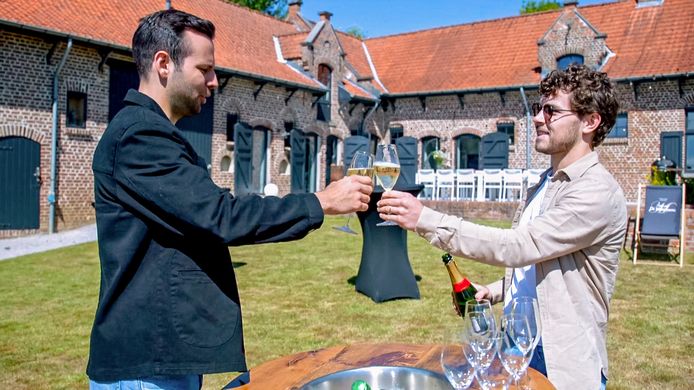 Even six weeks after their decision point, Brecht and Dziubi are still married. They say that things are still going as smoothly as in the beginning, but they have not yet found a solution for the distance between Ghent and Antwerp. "We still haven't talked about it," says Brecht. "First, the feeling has to keep growing."
LOOK: How are Brecht and Dziubi doing now?
Lien and Joren: Divorced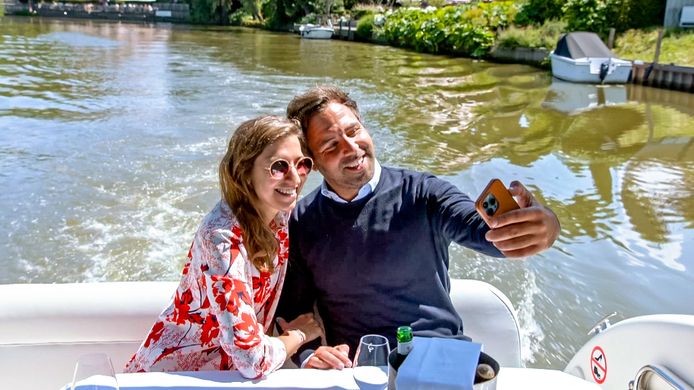 Joren and Lien have never really felt that way and that is what they say six weeks after their joint 'no' in the town hall of Aarschot. It sounds like the two still hear each other regularly. And that they are proud, that despite everything they have shown a lot of respect for each other. The ultimate reason why it didn't work out? "I think Lien had an ideal image in mind and that I wasn't quite," Joren concludes.
ALSO READ:
INTERVIEW. Jana and Christiaan about their 'intimate' statements in 'Blind Married': "I was way too hard, I realize now" (+)
Brecht and Dziubi from 'Blind Married' say yes to each other again: "We haven't talked about living together yet" (+)
INTERVIEW. Lien and Joren look back on their difficult 'Blind Marriage' marriage: "I was blocked by the pressure"(+)
Free unlimited access to Showbytes? Which can!
Log in or create an account and don't miss out on any of the stars.

Yes, I want free unlimited access