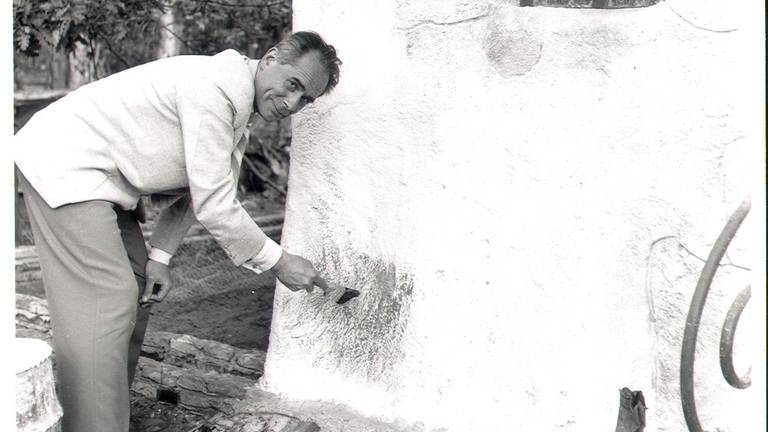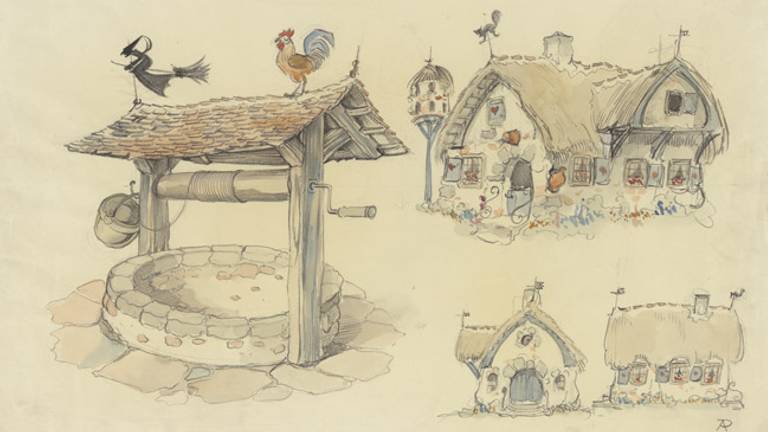 1/3 For Robert Jaap and his mother Ella, Vrouw Holle has a special place in their hearts.
Good news for all Efteling fans. After three years, the oldest building in the park has been rebuilt and with it the resident returns: Vrouw Holle. Extra special for designer Robert-Jaap Jansen and his 88-year-old mother Ella, who once modeled for the snow lady.
It was a bit of a swallow for many enthusiasts, when the iconic, but outdated house was demolished at the end of 2019 for safety reasons. After all, that was already there around 1940, years before the Efteling existed. It was originally built as a wooden log cabin for the scouting scouts. Later, a family even lived there, who could no longer stay in their own destroyed house due to war bombing.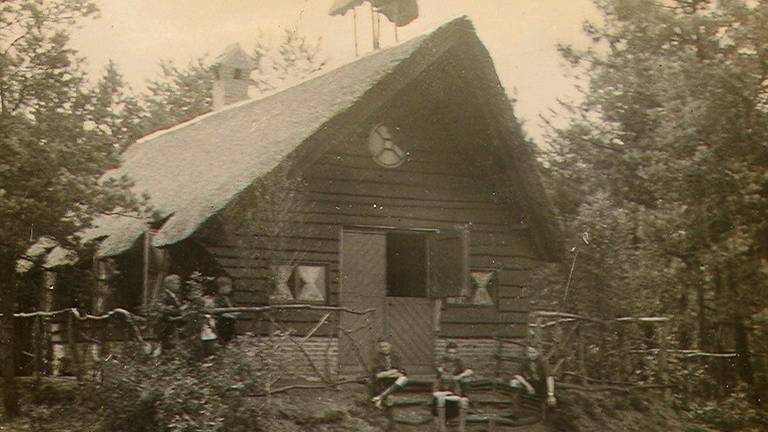 When the Well of Vrouw Holle was added to the Fairytale Forest in 1952, the adjacent house was also given a makeover by Anton Pieck. After that it was, among other things, a souvenir shop and a fairytale museum, but it was not until 2006 that it actually became the house of Vrouw Holle.
All this thanks to designer Robert-Jaap Jansen, who got the idea during a walk through the Fairytale Forest. "How funny would it be if Mrs. Holle appeared every so often in that nice little house to really make it snow?"
"Then came the question if anyone knew a nice Woman Holle."
The management of Efteling also agreed with this plan. "The nice thing was that there was a beautiful drawing by Anton Pieck in the archive, on which Vrouw Holle shakes out a pillow."
A nice starting point, but to bring the fairy tale to life, something extra was needed. "Someone had to model so we could see how the doll had to move. Then the question came if anyone knew a nice Woman Holle. Well, I could sometimes poll my mother."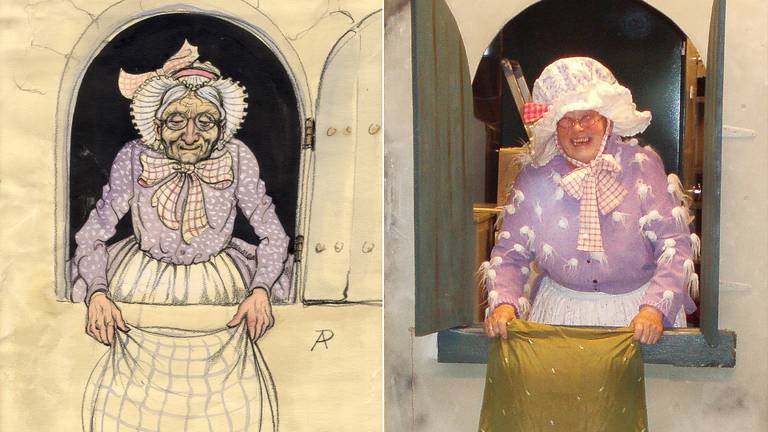 Mother Ella herself didn't hesitate for a second: "I'm up for all kinds of crazy things." She remembers everything about that day in the park. "I had to put on a long dress and a big hat. Well, that was sweltering hot." Robert-Jaap laughing: "We let her walk up and down again and again. There is a photo, where she is completely exhausted."
Still, it was all worth it, according to the proud son. "At one point she jokingly said, 'Shall I make it snow?' That turned out to be so nice that we still use that phrase in the fairy tale."
Since then, Ella feels forever connected to Lady Holle. "When we come to the park, I always go and see her. The story may not be as well known as Little Red Riding Hood or the Wolf and the Seven Goats, but for me it is extra special."
In fact, Ella is a bit like Vrouw Holle these days. "In the nursing home where I live, people think that's my real name. For many people I'm one and the same." Still, there's one question that Ella hasn't solved after all these years. "I always think: don't those kids ever wonder where Mr. Holle is?"
"I also see it as a tribute to my mother."
After almost three years, Ella's favorite fairytale character is now back in her place. Although the reconstruction of the house was not a matter of stacking some stones and putting a roof on it.
"Before demolition, the house was scanned to the millimeter with lasers," says Robert-Jaap. "That was used as a new building plan. It looks exactly the same and some parts have even been reused. It's honestly as if it never went away."
Fortunately, because the designer himself also has a special and emotional bond with the house. "I also see it as a tribute to my mother. Hopefully it will now be back for eternity."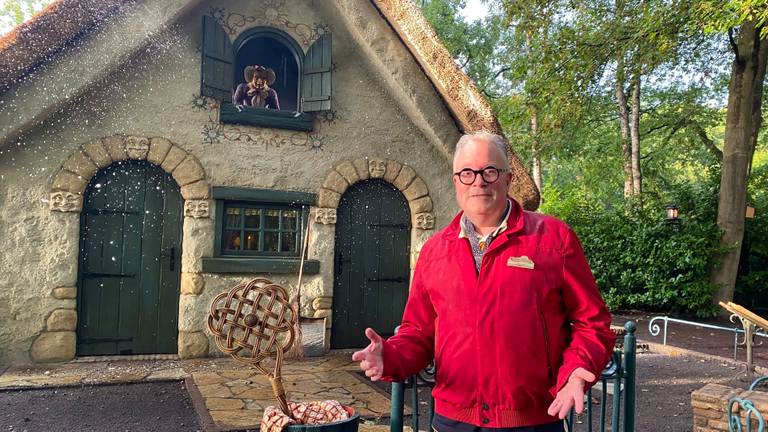 .