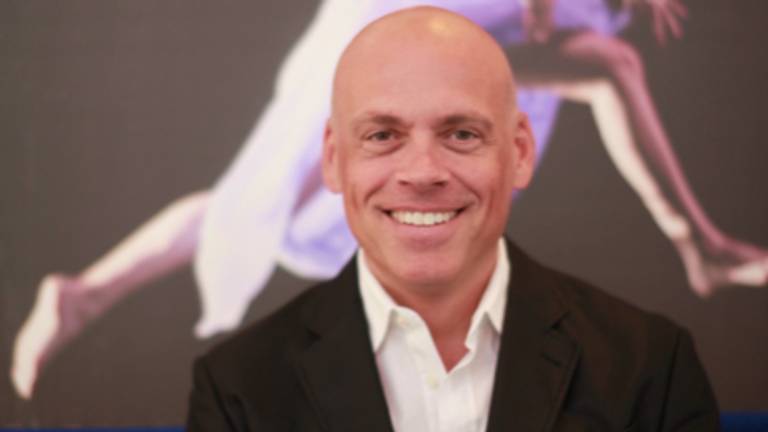 1/2 The Chassé Theater in Breda (photo: Henk Voermans).
Rising energy costs are causing directors of theaters and concert halls a lot of headaches. For example, the bill of the Chassé Theater in Breda will rise from 250,000 euros to one million euros after the turn of the year. If no solution is found, the theater would even consider closing. "But that is also the extreme scenario," says theater director Ruud van Meijel.
Ruud van Meijel and his employees hit the energy bill of one million euros raw on the roof. "We cannot absorb such an increase with normal operation of the theater," says Van Meijel. "We are currently exploring all the options out there."
There is a lot that needs to be done in that search. It varies from closing a theater to taking a critical look at the amount of lighting in the building. "We also think we are eligible for SME support from the government. Some things are already leaking out. For example, the maximum compensation would be 160,000 euros. That is a drop in the ocean, because then we still have a gap of 600,000 euros." The theater is also discussing a solution with the municipality.
"We will do everything we can to keep the theater open."
Van Meijel realizes that the energy problem affects several places in society. "We are going to do everything we can to keep the theater open. How that will turn out? I don't know. We have until the end of the year to find an adequate solution," it sounds positive.
Lower the temperature in the building by one degree? "The heating is not our biggest problem. We heat the building with a heat and cold storage. We can smuggle a degree, but musicians can't make music with frozen fingers."
"If we switch on everything in three rooms, the meter will go crazy."
The Chassé Theater is a major consumer of electricity. "If we switch on everything in our three theater halls, the meter goes crazy. Theater lighting requires a lot of power."
The director does not want to think about a price increase for the tickets. "Everyone is currently dealing with rising prices. As a theater, we want to remain accessible to everyone. We have just not reached the visitor numbers before corona. But things are going better than expected. Especially in this difficult time, we as a theater have something to do. It would be a shame if we had to limit that because we can't afford energy bills."
Other theaters and concert halls in Brabant are also suffering from rising energy costs. Theaters Tilburg, for example, has a joint contract with the municipality and several schools. "We are now paying 250,000 euros. That will be 375,000 euros next year and will rise to 500,000 euros in 2024. Compared to 2019, our visitor numbers have fallen by a fifth," says director Rob van Steen.
The energy costs of the Verkade factory in Den Bosch take a big bite out of the budget. "In January we will increase from 100,000 to about 400,000 euros," says director Jeffrey Meulman. "The stretch is gone, but fortunately we see that the number of visitors is increasing again in recent weeks."
"We also have to cool the halls in winter because of the warmth of spectators."
Also at pop stage 013 energy costs rise after the turn of the year. "Unfortunately yes. We are still lucky that the gas price is fixed until the beginning of 2023," says director Frens Frijns. "For electricity, we will increase from 50,000 to 300,000 euros. We use more electricity than gas. We have to cool the halls by the warmth of the spectators, even in winter." There is no question of closure. "Due to the many catch-up concerts, we are busier than ever."
Jochem Otten, director of the Speelhuis in Helmond, will spend four times as much for his gas and electricity next year. If he paid 60,000 euros in 2019, that will be around 240,000 euros in January. "Due to the decline in purchasing power, we have less audience."
The Theater aan de Parade in Den Bosch is currently being renovated. "That's our luck. We had an energy bill of 180,000 euros. It would now have been about five times higher. That would have been a real problem. The new theater will be completely gasless," says Alex Kühne.
.