ShowbizFrom a psychologist and notary in the making, to an aeronautical engineer and an architect. The batch of finalists for the crown of Miss Belgium 2023 looks heavier than other years. "There are so many good and impressive candidates, we could hardly choose," says Darline Devos of the Miss Belgium Committee. "That is why we did not select 30 finalists, but 32." Nineteen Flemish, thirteen Walloon, and one of them succeeds Chayenne Van Aarle (23). In the final straight line to the election on February 11, 2023, the finalists will travel to the Baron Resort in Sharm El Sheikh next weekend.
1) Christina Lalomia
19 years from Genk. Student administrative assistant in the sixth secondary school. Christina has both Greek and Italian roots.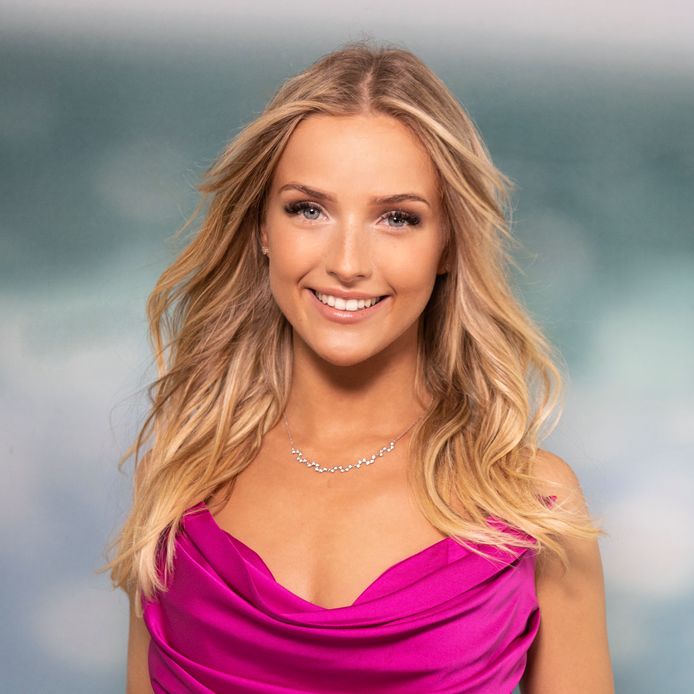 2) Solyne Husson
22 years old from the Walloon Yvoir. Works as a saleswoman. Solyne has Italian roots on her father's side.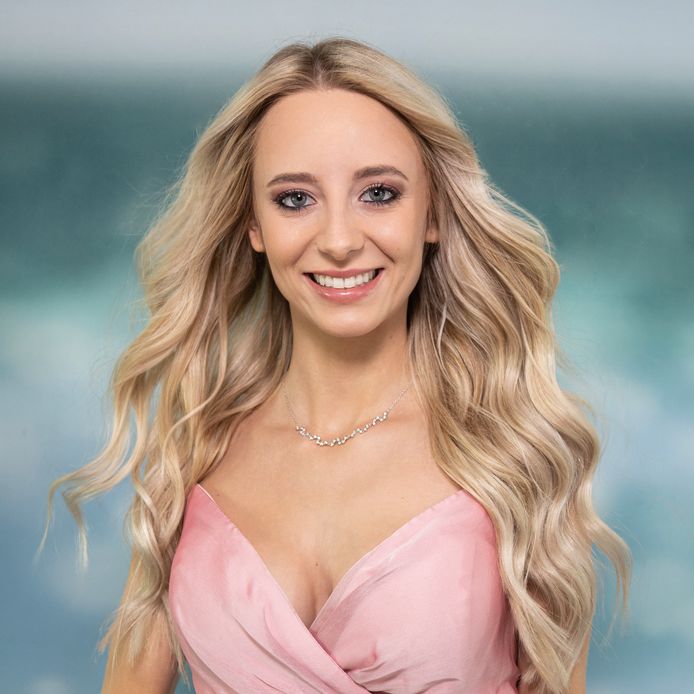 3) Noa Kiekens
22 years from Liedekerke. Noa is responsible in a daycare center, loves cycling and does odd jobs as a make-up artist after her job.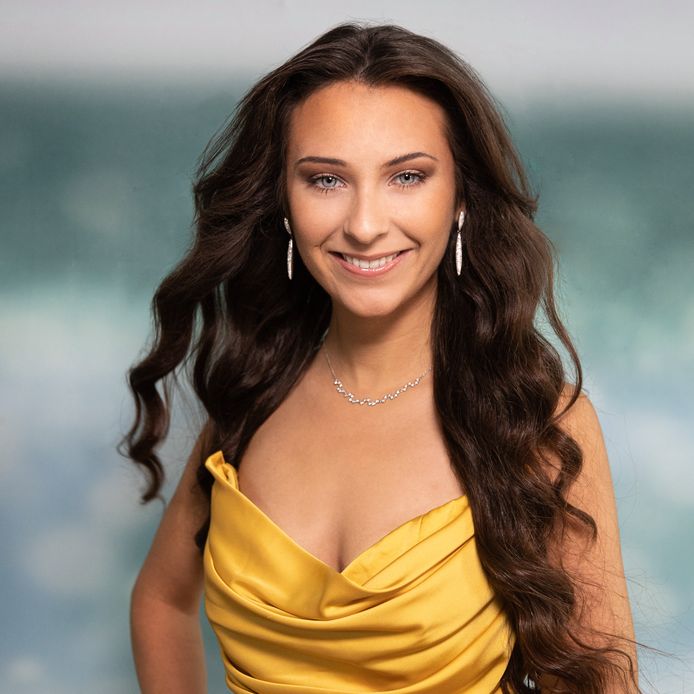 4) Charlotte Van Den Berghe
24 years from Heusden. Works as a sales representative. Her southern touch is one hundred percent Belgian.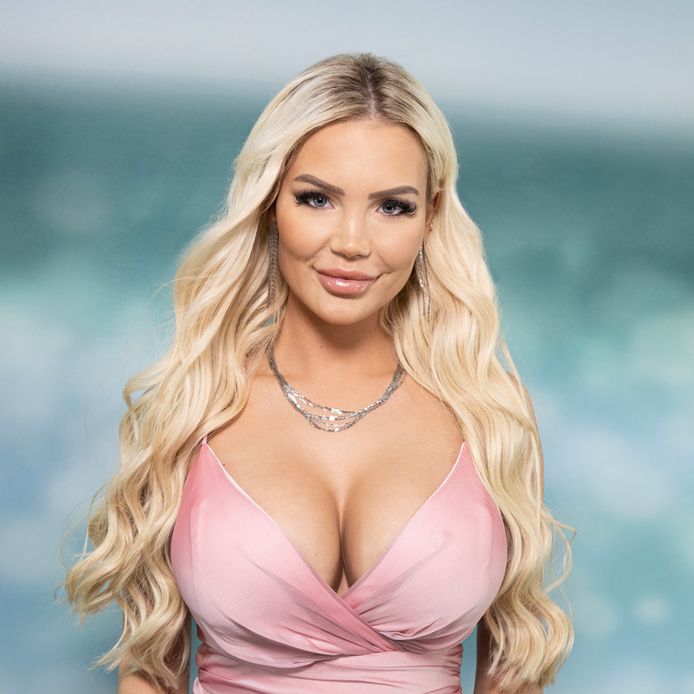 5) Cheany Van der Youth
24 years from Buggenhout. Cheany studies physio and physiotherapy for dogs at university. She already underwent two heart surgeries in the past.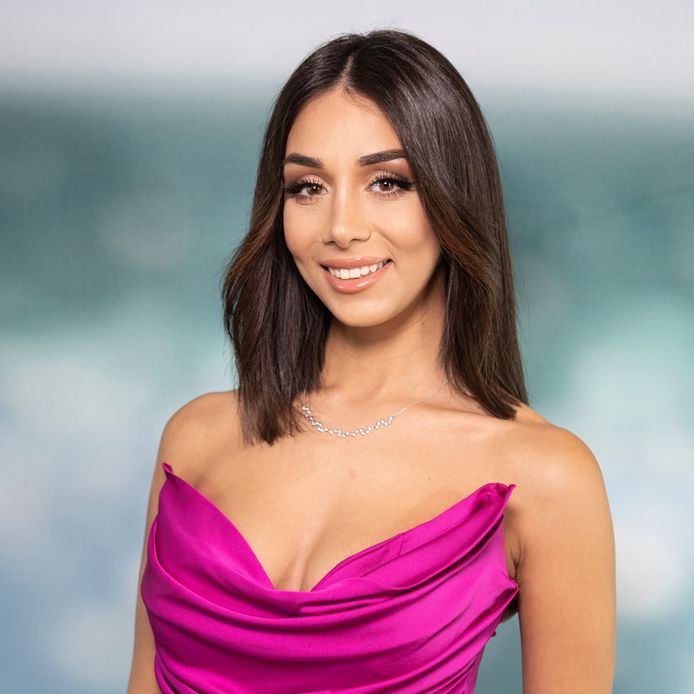 6) Silva Hakobyan
25 years from Quaregnon in Wallonia. Works as an administrative secretary. Silva was born in Armenia and moved to Belgium with her family when she was 7 years old.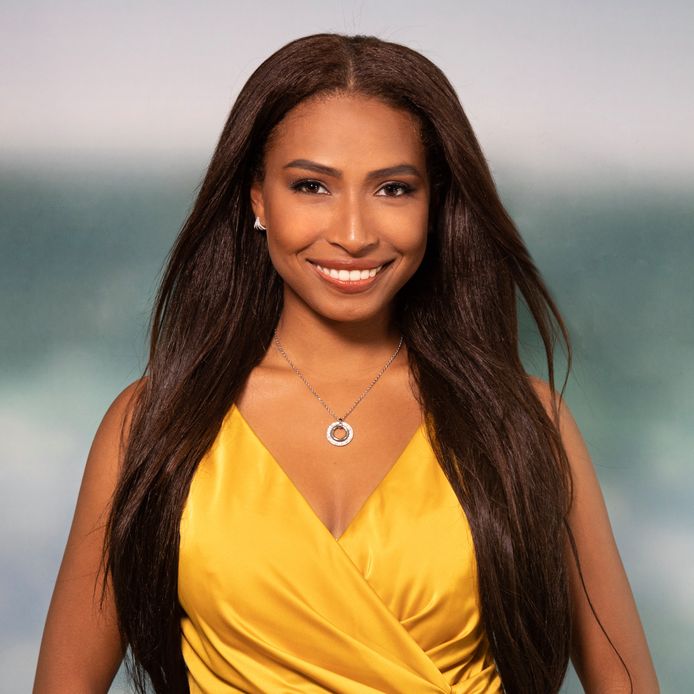 7) Claire Lansenebre
23 years old from Knokke-Heist. Claire works as a cook, has Filipino roots on her mother's side and American roots on her father's. Before she became a chef, she worked as an actress in the Philippines for two years, and was already elected Miss Teen Philippines in 2014. Last year she participated in the Regi Academy.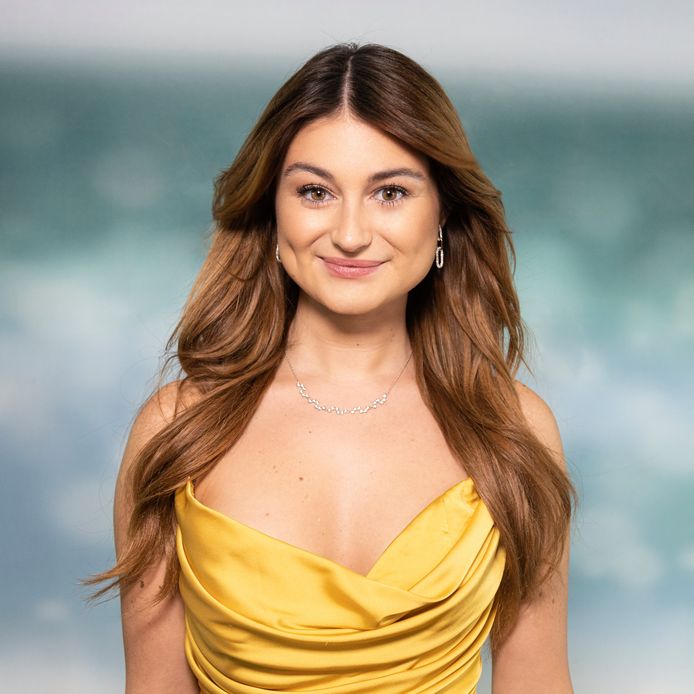 8) Caprice Coyne
19 years from Geel. Caprice is a designer by profession and has her own children's clothing line. This Kempense is also friends with another Kempense ex-Miss Belgium, namely Tanja Dexters.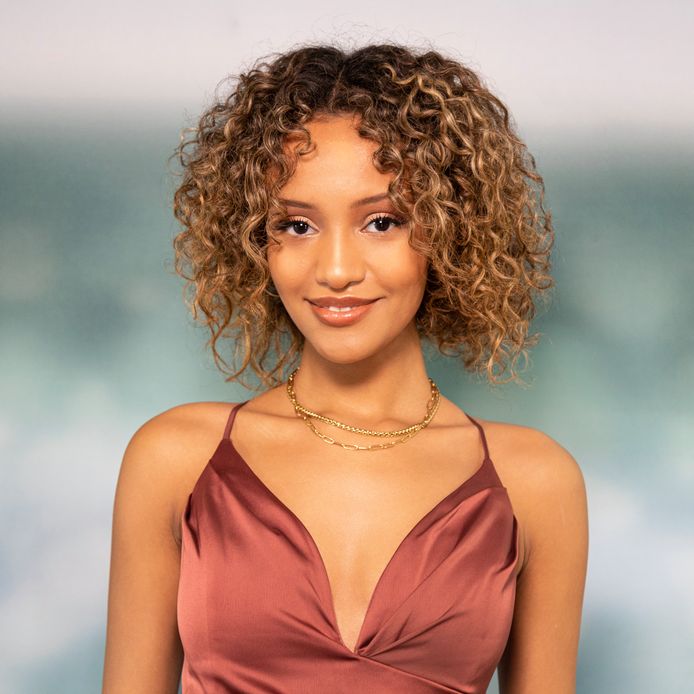 9) Haifa Salem Ali
20 years from Bilzen. Haifa is a hotel management student from Somalia. At the age of 8 she fled the war from Somalia with her family, and for years she wandered all over the world. She has only lived in Belgium since she was 15.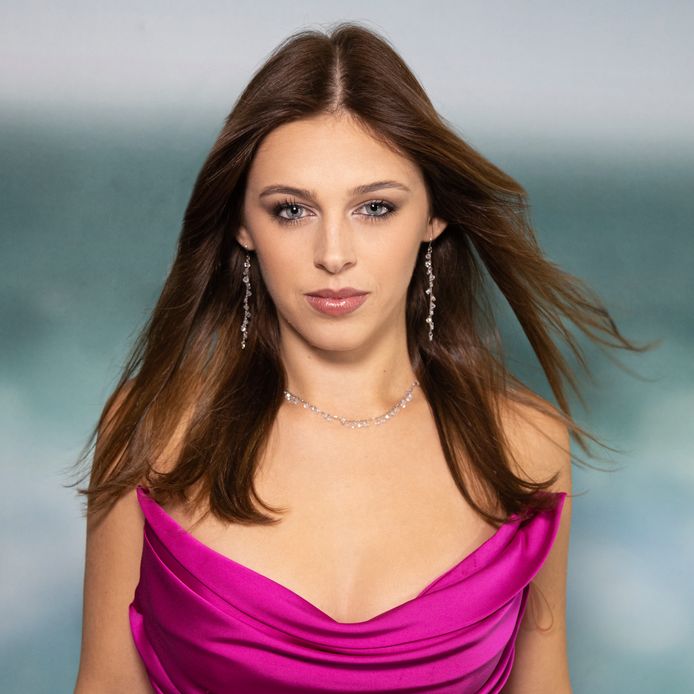 10) Lena Gonzalez Blanco
20 years from Aalst. This hostess has Spanish roots on her father's side, and was effectively raised in Spain. She lived there for eleven years. She has been living in Belgium for seven years.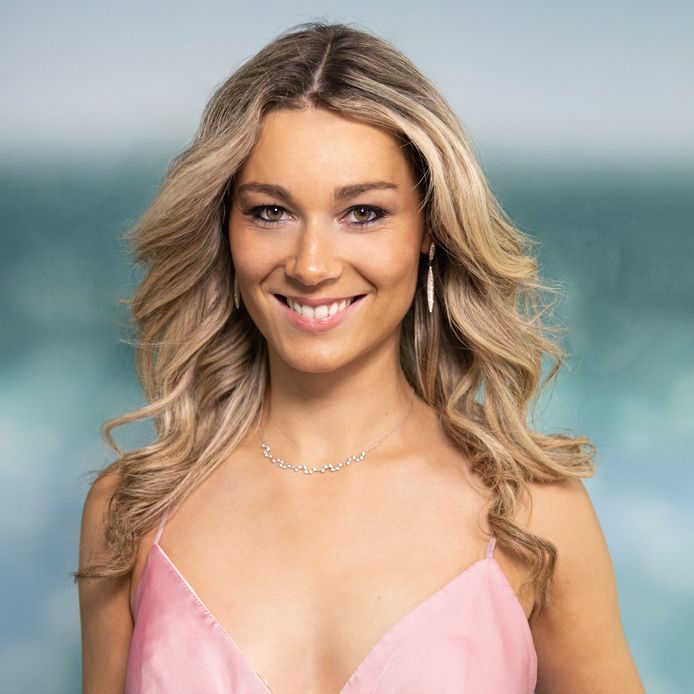 11) Demmi Van Bossche
25 years from Eeklo. Demmi works as a clinical psychologist in her own practice.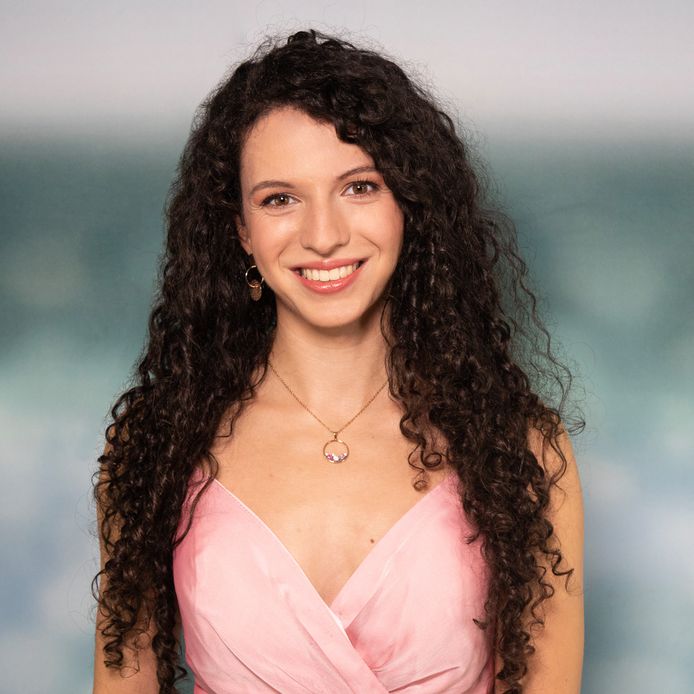 12) Noemie Rosato
25 years from the Walloon Nandrin. Noémie works at the Ministry of Defence, where she takes care of PR. Her roots are in Sicily, where both her parents come from. In 2020 she already participated in Miss Liège.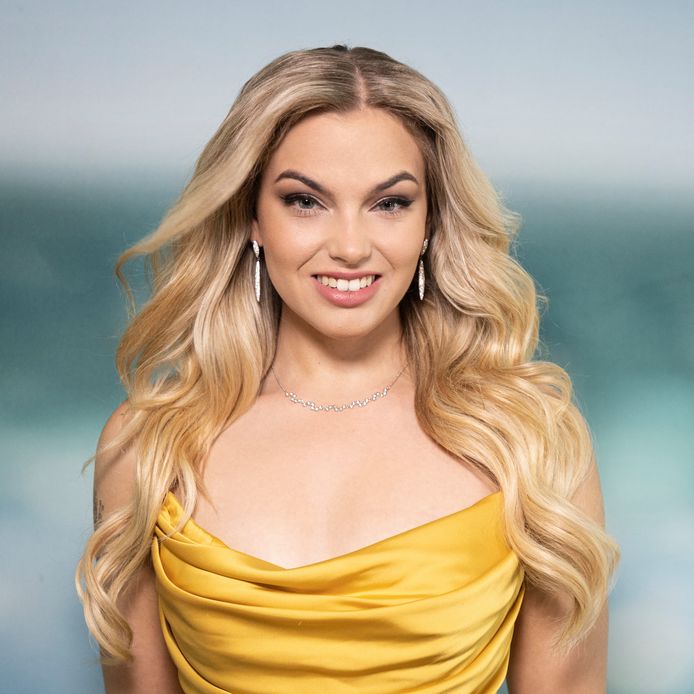 13) Sjoukje Degraeve
24 years from Torhout. Works as a servant. A special first name that she owes to her Dutch grandfather, Sjoukje is used quite often.
14) Kessia-Simao Viera
21 years from Verviers. Studies international management and has Angolan roots.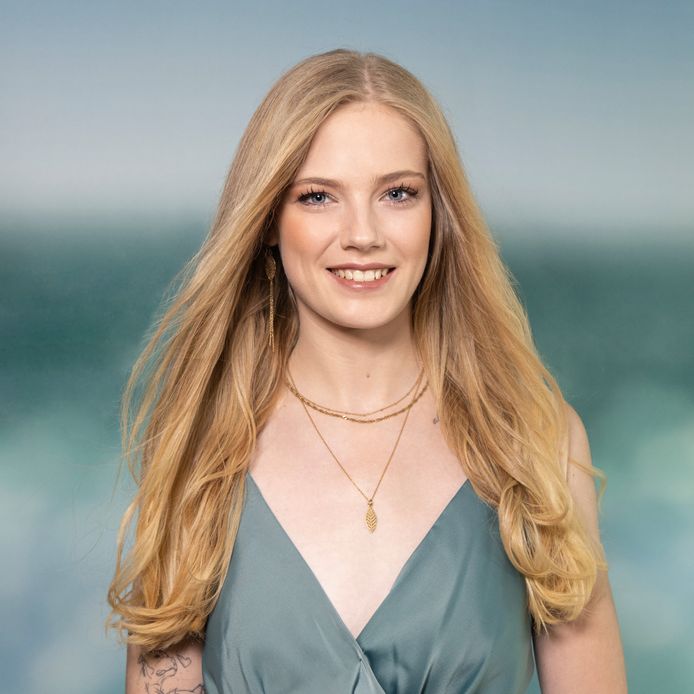 15) Amy Rombaut
19 years old from Nieuwekerken. Amy studies to become a medical administrative assistant.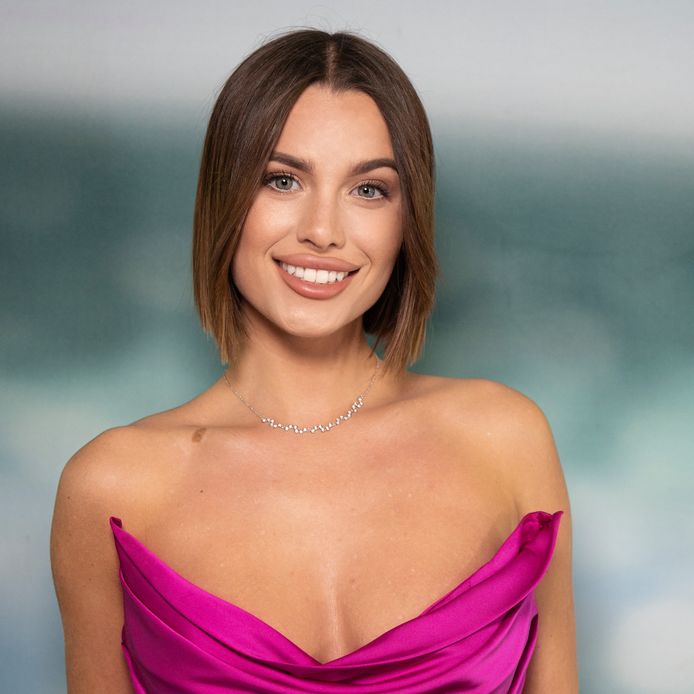 16) Perrine Blampain
22 years old from the Walloon Neufmaison. Perrine is currently studying to become a fashion stylist.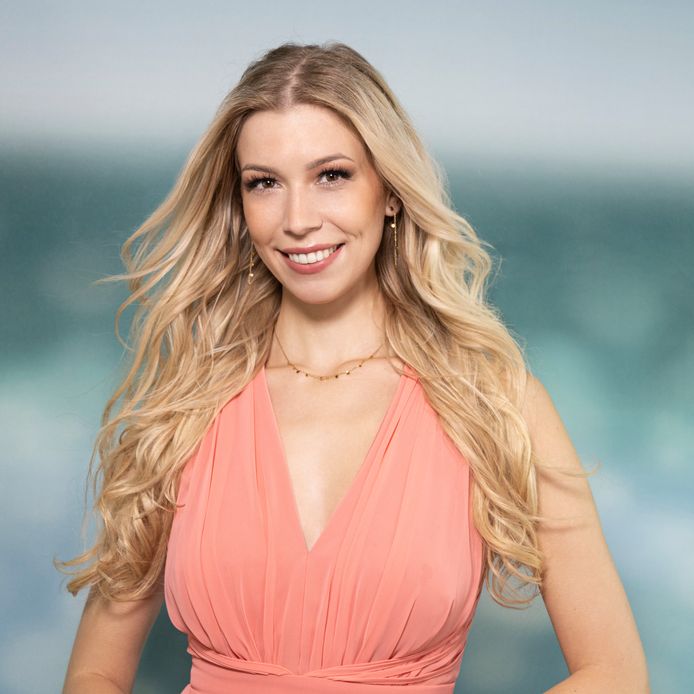 17) Esmee Van Walle
25 years from De Klinge. Esmée works as an HR consultant and was recently seen on television in 'De Bachelor' with Fabrizio Tzinaridis. She was one of the last four ladies.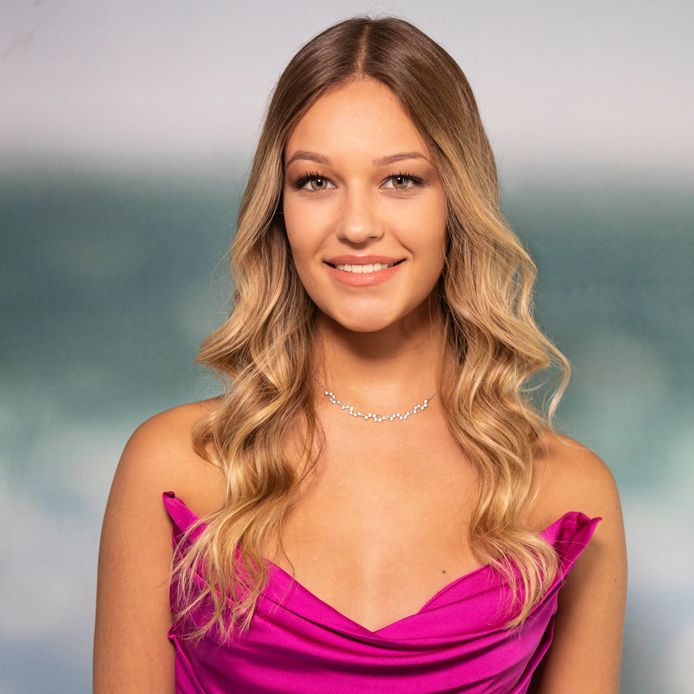 18) Lena Forseille
18 years old from Temploux in Wallonia. Léna has just started university to study economics.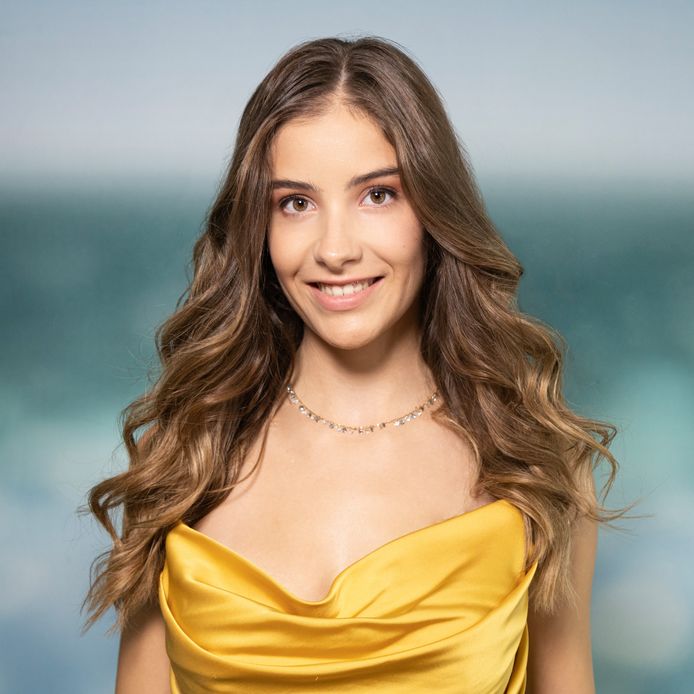 19) Elise Casier
19 years from Ghent. Elise is passionate about children and is currently studying child care.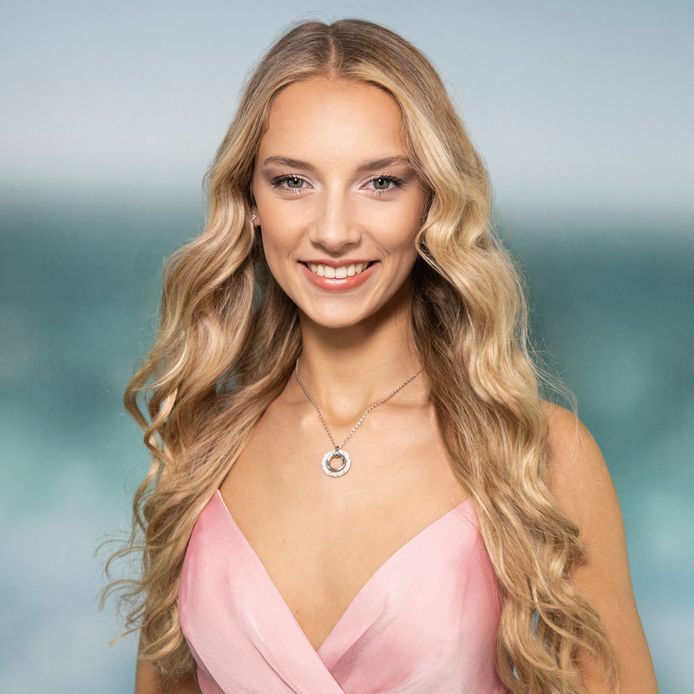 20) Leia Van Hove
20 years from the Walloon Franiere. Leia wants to be a vet and is currently in her first year of college.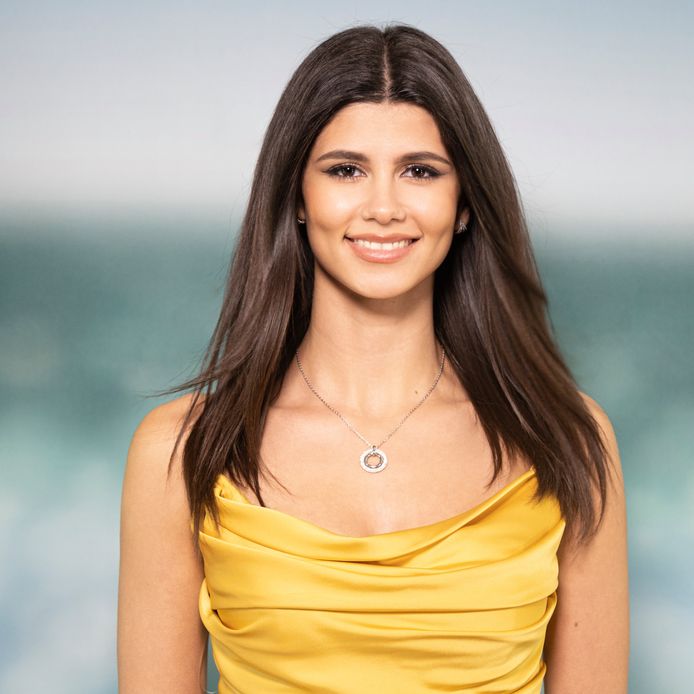 21) Blendina Sejfija
21 years from Antwerp. Blendina works as a content creator. Both her parents are from Albania.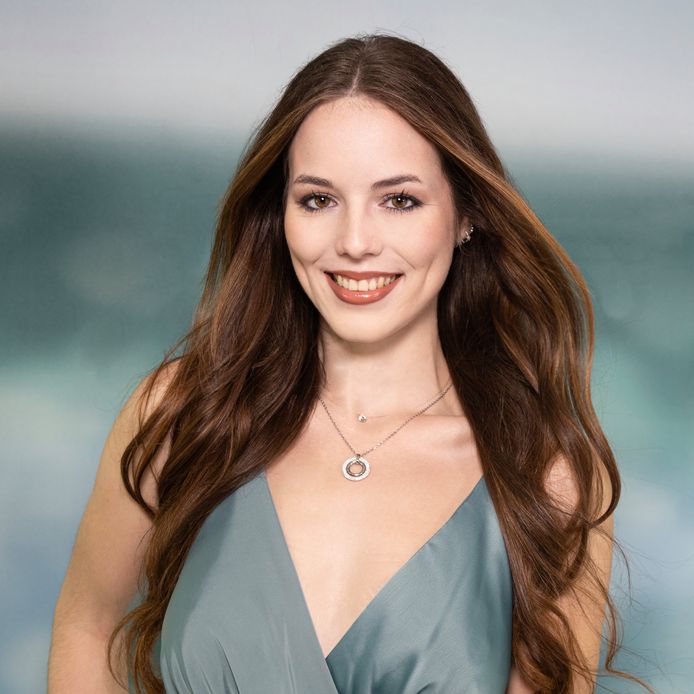 22) Gwendoline Governor
22 years old from the Walloon Erezée. Gwendoline works as a makeup artist.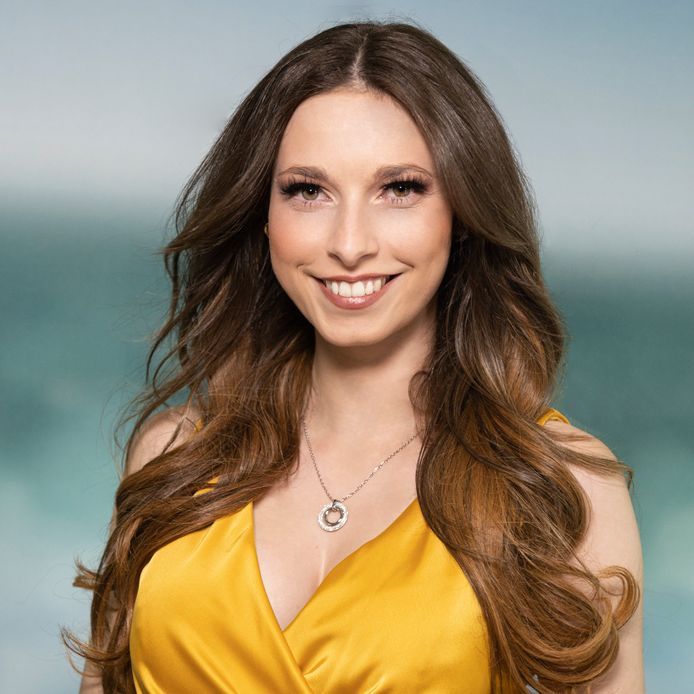 23) Nell Joostens
25 years from Lint. Nell got her mom's aviation jitters and now works as an aeronautical engineer at TUI herself. Although she now has to go through life without her great example. Nell lost her mom to cancer two years ago.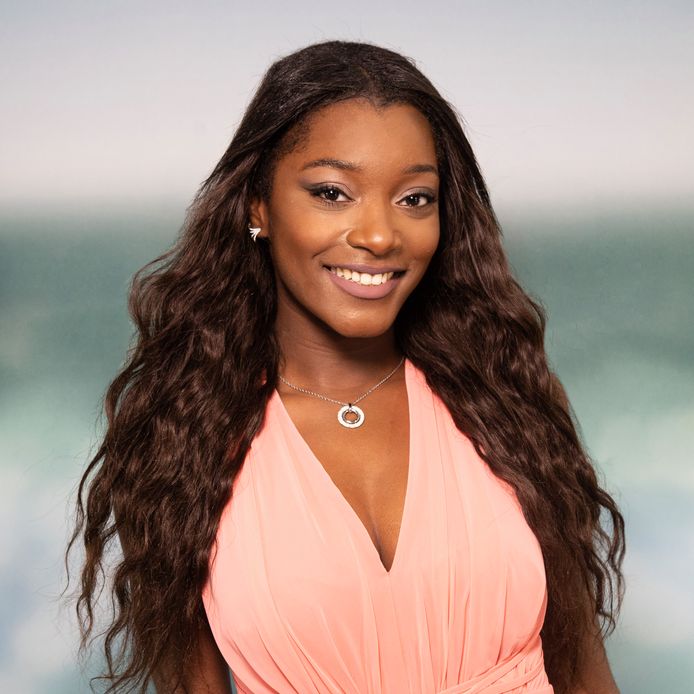 24) Victoria Kembukuswa
19 years from Waterloo. Victoria is studying biomedical sciences in her first year at university. She got her Congolese roots through both her parents.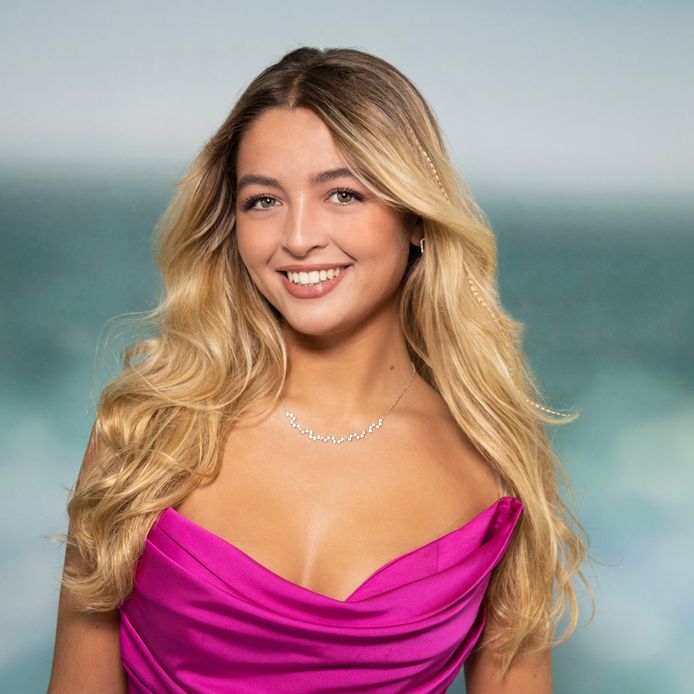 25) Ailani Ibens
18 years from Antwerp. Ailani studies business and languages ​​at university. Her blonde locks don't indicate it, but Ailani does have Moroccan roots on mom's side.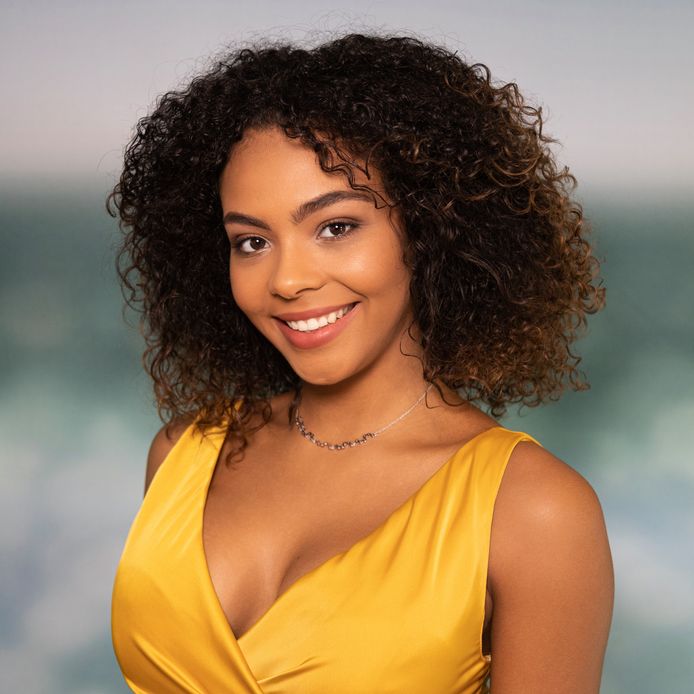 26) Cecile Deltour
25 years from the Walloon Dison. Cécile has Congolese roots through her mother and works as an architect. Even though she is called Deltour with her family name, Cécile is not related to former Miss Belgium Kedist Deltour.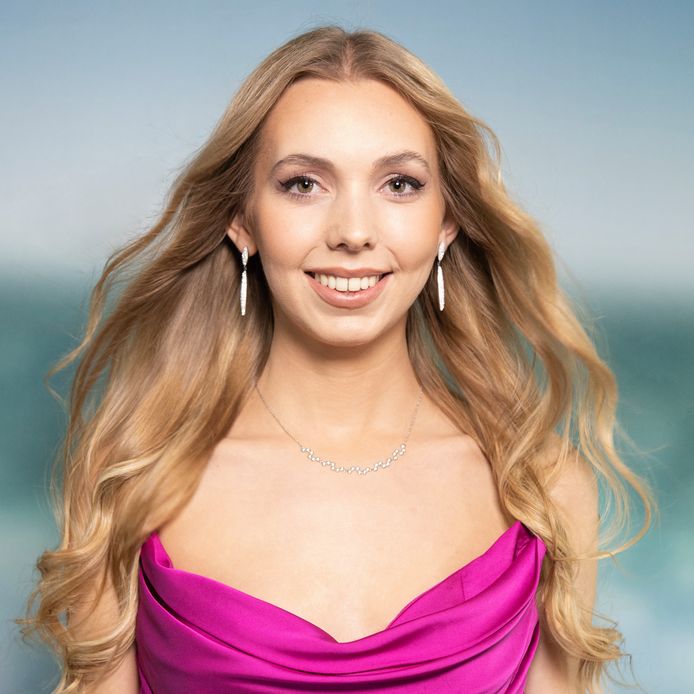 27) Eva Keusters
25 years from Tessenderlo. Eva already has a diploma as a lawyer and is currently studying to become a notary. She is in her sixth year at university.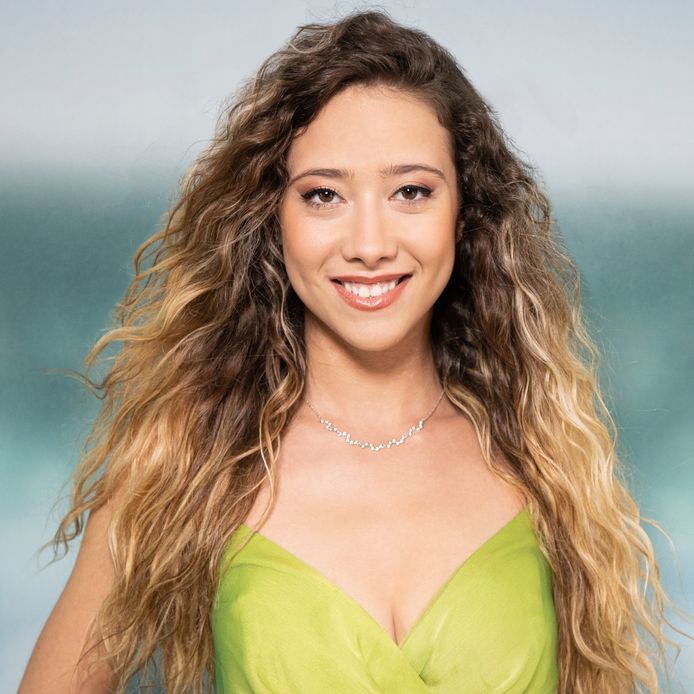 28) Lara Viegas
19 years old from Nivelles in Wallonia. Lara is currently studying in her first year at the University of Educational Sciences. She owes her southern touch to her Portuguese dad.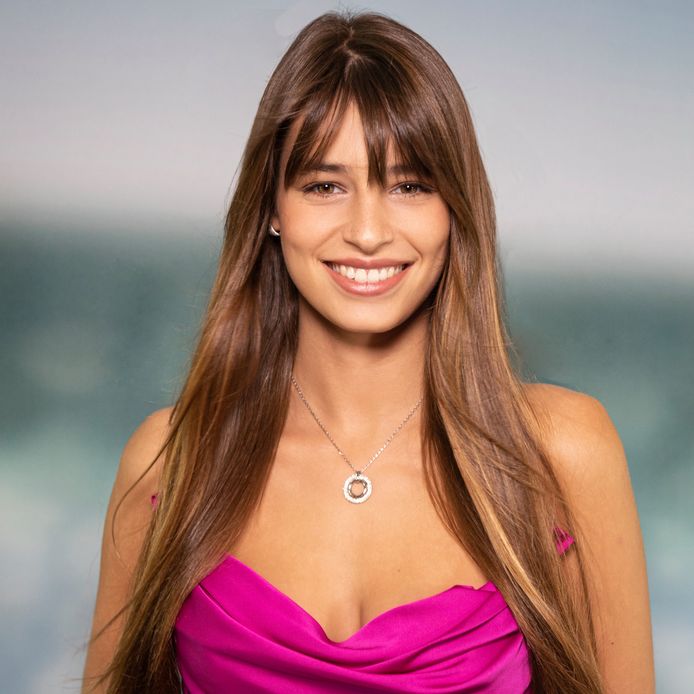 29) Emilie Vansteenkiste
21 years old from Elewijt. Emilie works as a monitor at camps for children and adults with disabilities and now wants to make it her profession. She studies occupational therapy.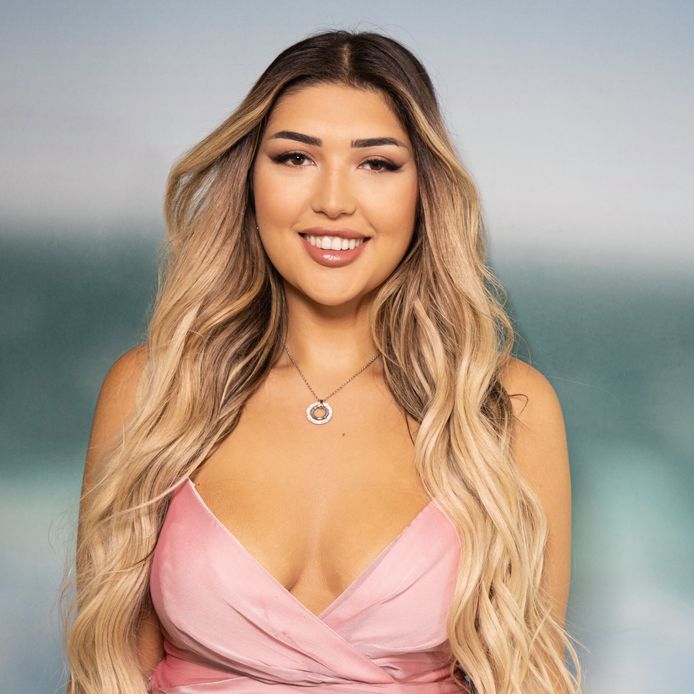 30) Beyza Ozciftci
22 years from Schaerbeek. Beyza is a beautician by profession and has Turkish roots.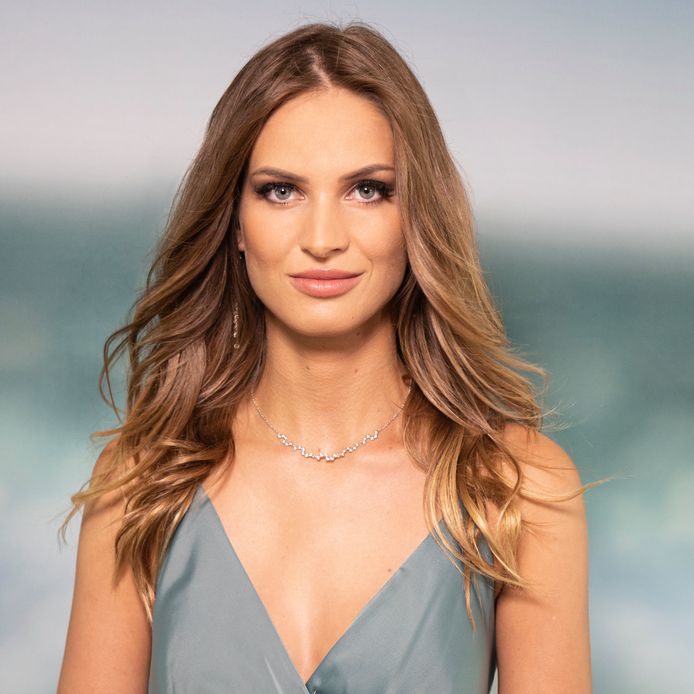 31) Janah Vanderper
25 years from Roeselare. Janah is the toughest of them all and not afraid to roll up her sleeves. This finalist works on cars every day in her own business. She recently bought a 1964 Citroën old-timer, which she is fully restoring. When she's not working with cars, she's riding a motorcycle.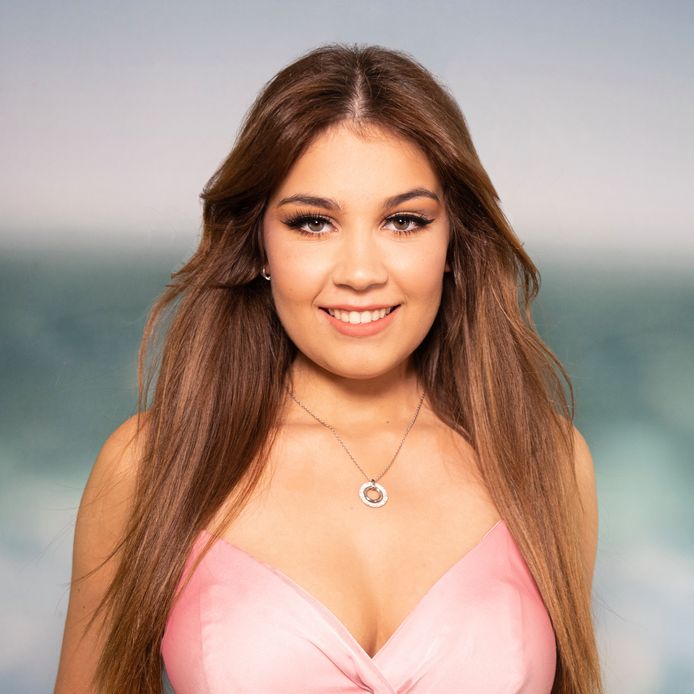 32) Valentine Roger
19 years old from the Walloon Cuesmes. Valentine is creativity itself and is studying to become an artist.
Find out on Saturday 11 February which of these 32 finalists can take over the crown from Chayenne Van Aarle. The Miss Belgium pageant can be followed on Eclips TV.
READ ALSO
Does Miss Belgium Chayenne have a chance at Miss Universe? "My national costume must be in the news worldwide"
REALITY CHECK. Perils at Miss Belgium and 'Temptation Island' contestant Daniëlle shows off her son
LOOK. This is how Miss Belgium 2021 got her crown.
Free unlimited access to Showbytes? Which can!
Log in or create an account and don't miss a thing of the stars.

Yes, I want free unlimited access