Looking, hearing, feeling, smelling, tasting, intuition: our senses make us who we are. This week: singer Caroline van der Leeuw (41). She rose to fame as Caro Emerald, but said goodbye to her alter ego. Her new album features a new name: The Jordan. "This is also a personal transformation."
FEELING (1) – I don't want to hide myself

"Goodbye? For me this doesn't feel like a goodbye, it's not like I close the door completely for Caro Emerald. Distance is a better word. I'm not going to say I'm never going to perform in that capacity again, you never know how the future will turn out, but I'm really just done with it.
I recently said in an interview, "I created a monster with Caro Emerald." By saying that I really created a monster. A statement like that is big in the newspaper, but takes everything out of context. Whoever reads that thinks: she performed as Caro Emerald for thirteen years and hated it all that time. That is not true. It was great fun, but there was also frustration.
Caro Emerald was a three-person project and a songwriter on top of that, but he wasn't part of the collective. I found the atmosphere of the songs, inspired by the forties and fifties, very cool. The nostalgia. I also had something with the romantic lyrics, but it didn't touch my personal life enough. I often found it too good. That made me a little tickled.
I can be very outspoken, but that side of me was not wanted, I had to hide a lot of myself. Part was not there. While I wanted to show that. There was a continuous battle. That was also abrasive during interviews and promos, because then I had to sell 'the product Caro Emerald'. At a certain point, as an artist you become a brand, a brand that takes on a life of its own.
Caro Emerald and I grew apart very slowly. I have regularly thought: this is not all I can do, I also want something different, something more in-depth, something where I can fully show myself. But really saying 'I don't like this anymore', I'm bad at that. That feeling was not allowed to be there for me for a long time. It is not really accepted that someone who is so successful says: I want to stop doing this."
FEELING (2) – Starting over feels alone

"Pretty early, in the run-up to the second album, somewhere in 2012, I started writing songs myself, outside of the collective. I had never done that before. I was in a total highthe first album was a great success, but I wanted to develop further.
That writing became more and more serious. Songs came out that were very cool but didn't fit Caro Emerald at all. I knew: if I ever want to promote this material I have to temporarily stop Caro Emerald, you don't do two things at the same time, that's weird and clumsy. But I had a hard time saying, sorry guys, I don't want to do those tours for a while.
And then came corona. Everything was automatically postponed. It became my escape. By now I had put my whole heart and soul into my new project.
But I had no management, no label, no publisher, nothing. Everything had always revolved around Caro Emerald, not around me as a separate person, as a separate artist. I had to reinvent everything. A kind of free fall. I wanted to, but that was also difficult. Confronting. Because who are you without that whole device around you? If you haven't even signed anywhere?
One day my heart sank, the next day I was combative and I thought: I can do this, I just have to create good songs, myself, or together with someone. That's how it went all the time. Fortunately, a big fire was burning in me, I really thought: this must be possible. I didn't let the voices in my head fob me off, but sometimes I really didn't know how or what. Then it was crying and I felt very, very small. I got plenty of pep talks, but it had to take place in my own head: who am I without Caro Emerald?"
HEAR – A new name, a new sound

"My new project is called The Jordan, a name that refers to the neighborhood where I grew up: the Jordaan in Amsterdam. That's where I started singing. In primary school, I had a solo in the final musical, afterwards everyone said: you have talent. The idea that I would become a singer was born there and never left.
I took singing lessons with Jim Giloffo, group lessons: polyphonic, first with all kinds of dances, with those jazz hands, later it became thick close harmony. Really spicy. That was quite decisive. It was good for my hearing, you have to sing very cleanly for it, a good run-up to the conservatory too, but it took me a long time to develop as a solo singer.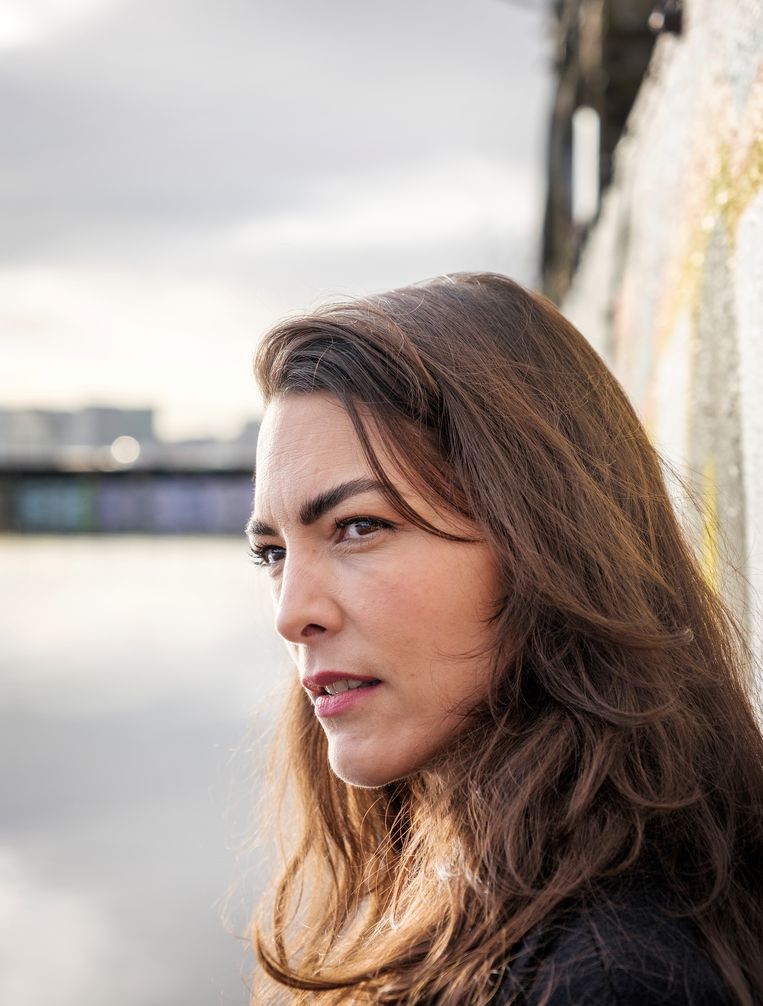 On the new album I show what I have to offer as a singer. There is more to my sound palette than I thought. I sing rocky, sometimes even bluesy. Some songs are almost whispering, I sing them very introverted. Friends said: is this you?
Yet it sounds authentic and convincing. I surprised myself. That's the best part: that you've already seen the whole world, already had a mega career and can still discover yourself. How cool is that?"
SMELL – The smell of food brings me home

"I feel that way with Antillean and Surinamese people instantly At home. It's because of the smell of the food: it's the smell of my childhood. My mother is Antillean. She always cooked very well, I associate the smell of fried onions with her. We sometimes ate soy sauce chicken or brown beans with rice at home, but she made Dutch pot just as well. I hated that. I myself also love to cook, it is one of my biggest hobbies next to singing.
I was raised very Dutch. My family does not have that typical Antillean, which many people imagine. For example, they have no accent at all, except for my grandmother, who does speak with an accent, she is Surinamese. More than ten years ago I went back to Aruba with my mother. She hadn't been there since childhood. So special. It felt like coming home, even for me, even though I don't have any family there anymore.
When my parents were still together, we lived in a beautiful, large building on the Rozengracht. But after the divorce, there was little money. My mother certainly didn't have nothing, she just had a job, but we lived very small. I had a room that barely fit a bed. And we always ate kidney beans. That was cheap. With a Turkish salad and burgers from the offer. I hated it. But it was also a beautiful and warm time.
My mother played a lot of piano at home, at quite a high level, she would have liked to go to the conservatory. She has always supported me in my desire to become a singer. I owe it incredibly to her that my career turned out this way, to her unwavering belief that I was a very special child. She believed in me without any reservations. That made me believe in myself."
INTUITION – Letting go is an art

"I hate to say it, but on stage I don't dare to improvise. That's why, despite my training in jazz singing, I never felt like a real jazz singer. It has to do with control. When I know where I stand, I flourish. I just sing better when I know what's happening in the next bar.
When I write, I manage to let go of that control. I write very much from my subconscious. While I make up a melody, words come out and I use them; a kind of scatting.
From all new songs arose The Room the most intuitive. That was really bizarre. I sang without thinking, it was total improvisation. I didn't know what it was about and why. But it made me so emotional. I almost cried when I sang it. There is more in that vessel, I feel that very strongly.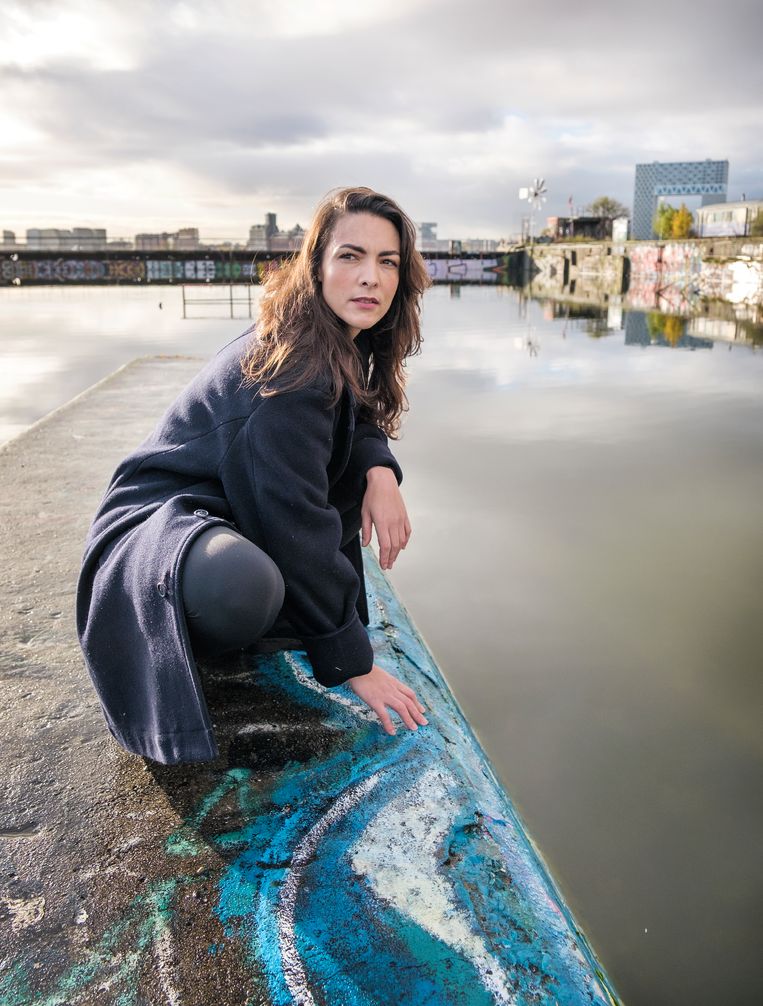 That's why I took this huge risk of quitting Caro Emerald and starting something new: I don't want to let my fears hold me back anymore. They are there, I have many. I can be very doom-mongering and I am easily afraid to screw something up, to fall. But to get somewhere you sometimes have to do something that is not so cool.
I consciously taught myself to allow that: try something instead of having to be able to do something right away. It's so beautiful what kind of world opens up for you. So with this project I also break free from my own head. It is also a personal transformation."
LOOK – I show you who I am

"The big difference with Caro Emerald is that there is now a woman at the helm who decides for herself and writes her own lyrics. The latter is a fundamental difference, because a man quickly puts a woman in a certain role in a text. I would like multiple roles. I also dare to be unkind in my new songs. A man would think less of that. My female empowerment is a huge theme on the new album.
The songs, but also the clips and photos that I had taken with them, should give the feeling that you can really see me now. In one of the clips I even literally expose myself: you see me together with a woman, naked, very intimate and sensual. Eventually you'll find out that's just me – it's about self-love, not sexuality: I'm not lesbian or bi.
For me, that clip is a bit uncomfortable to watch. The shame is in the nakedness, to show it publicly. That was exactly why I wanted to make that clip. As a woman you always have to explain yourself: why are you naked? What do you want to achieve with it? But naked can also be just beautiful. So I don't have to answer for that. That's what that clip is about.
The public wants to know if this is what I am for years to come. To be honest, I have no idea. I'm not going to pin down. Ideas are changeable, just like a wardrobe changes, so tomorrow could be different again. Either way, I hope I can stay true to myself. That I stay close to myself. I suppose I can do that better now, better than before, I went through this whole process for a reason. This is meant to stay."
From Caro Emerald to The Jordan

Caroline Esmeralda van der Leeuw (1981) lives with her boyfriend and two daughters in Amsterdam, the city where she grew up. She has an Antillean mother, a Dutch father, a sister and a brother. She graduated in jazz singing at the Conservatory of Amsterdam in 2005. In 2007 she sang a demo for the song Back It Up. With David Schreurs, Jan van Wieringen and songwriter Vince Degiorgio, she decided to record an album in the same style as Caro Emerald: Deleted Scenes from the Cutting Room Floor (2010), featuring the hit A Night Like This. Followed in 2013 The Shocking Miss Emerald.
The Jordan's first album will be released on February 10: Nowhere near the sky. At the end of this month, The Jordan will perform at Eurosonic/Noorderslag. This is followed by a short European tour of London, Paris, Berlin and Amsterdam. thejordanmusic.com